Man robbed on Hwy 77 while changing tire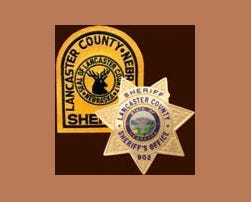 Posted By: KLKN Newsroom
8@klkntv.com
The Lancaster County Sheriff says a good Samaritan turned bad Saturday night.
Sheriff Terry Wagner says a 39-year-old Lincoln man stopped to change his tire on Highway 77 near Pella Road south of Lincoln. The sheriff says a passerby stopped to help him, but after they got the tire off things took a negative turn.
"As the damaged tire was placed in the trunk, the man who had stopped to help had the tire iron in his hand and he brandished it as a weapon and demanded the victim's wallet," said Sheriff Wagner.
The sheriff says the victim ran away and waited for the suspect to leave. When he returned to the car his laptop and spare tire had been stolen.
The suspect is described as a white male, 50 to 60 years old, 5'8″, and 200 lbs. He has short gray hair and a mustache. At the time, he was wearing shorts, a t-shirt, and a black hat. He was driving a 1980's black Honda.