Miracle survival for Lincoln Marathon runner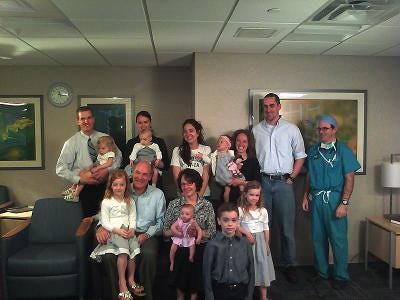 Earlier this week, we told you about a Lincoln Marathon runner who collapsed with a heart attack during the race. A group of people saved his life and Wednesday he talked to us. Wally Boever is an active guy–he's run in several marathons–and races over the years–so when the Lincoln Marathon came along–he signed up to run with his oldest son, not knowing that day would change his life forever.
On Sunday 10,000 runners hit the road for the 34th annual Lincoln Marathon–for one of those things took a turn for the worse. "Things were going very well I had a pace designated I wanted to keep I was staying with the 140 pack I think it was mile 10 or 11 I felt a little bit of numbness in my left arm," Wally Boever said.
60 year old avid runner Wally Boever was having a heart attack and moments later collapsed and stopped breathing. Now this is where the story takes a fateful twist. A cardiologist was running by at the exact moment–noticed the signs and started CPR. Dr. Neil Mollard was driving to church –saw the commotion and ran to help–turns out he knows the family– and even shadowed Boever at his physicians group years ago.
"Wally's done so much for me in my life and my career and I think this is maybe one way that God allowed me to give something back to him," Dr. Neil Mollard said.
Soon after an ambulance arrived Boever's heart was restarted and was transported to the hospital where he underwent emergency heart surgery to repair a blocked artery. "If it had happened anywhere but where it did I don't think we'd have him."
And just days after an almost tragic scene Boever's family–all 8 children and 24 grandchildren are glad he'll live to run another day. "I do think I was given a second chance…we're just a few days out and I just thank God for the opportunity to have a second go at life again," Boever said.
The Boever's youngest is graduating from college in Wyoming this weekend on the couple's 38th wedding anniversary and good news Boever's doctor has cleared them to travel for the celebration.