Man shoots son in struggle, according to Gage Co. Sheriff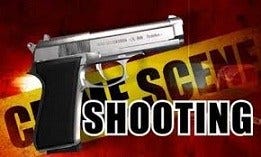 POSTED BY: Channel 8 Eyewitness News
8@klkntv.com
BARNESTON, Neb. (AP) _ Gage County authorities say a Barneston man has reported shooting his 25-year-old son during a struggle. Sheriff Gus Gustafson said Wednesday that deputies sent Tuesday to check a disturbance found Julius Bruner with an abdominal wound. He was flown to a Lincoln hospital and was expected to survive.
Gustafson says Bruner's 54-year-old father, Delbert Bruner, told deputies he'd sent his wife from the home and went to his bedroom to get away from his son, who he says was being aggressive. Delbert Bruner reported that he feared he'd be injured, so he pointed a pistol at his son and told him to stop. He says his son continued to advance, so he grabbed one of his arms and the gun fired as they struggled.
Delbert Bruner was released after questioning.