Man travels around world, gets inspired to build nativity scene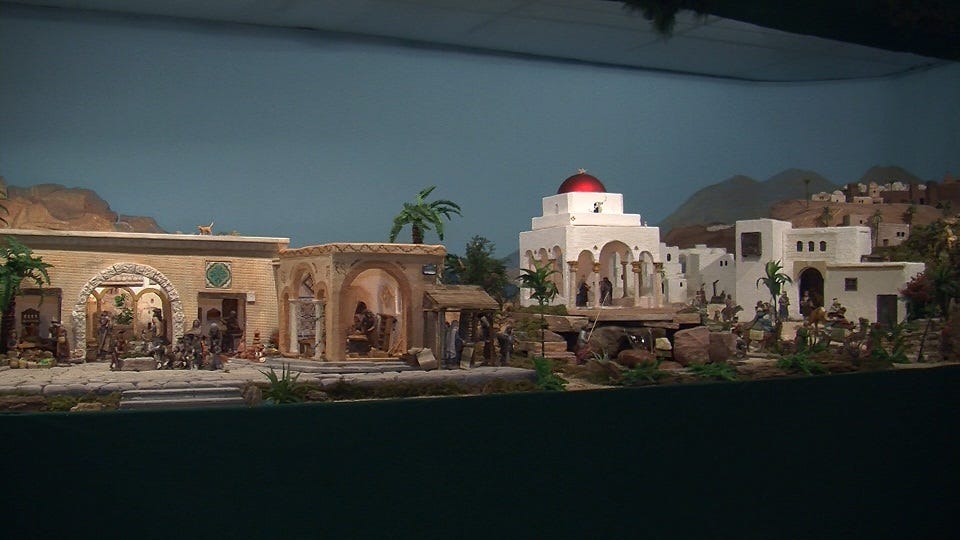 By: Lauren Fabrizi
lfabrizi@klkntv.com
Jose "Pepe" Herrero is a lawyer who loves to travel in his spare time.
He was born in Spain, and has been to Italy and Israel, just to name a few countries. While there, he was inspired to build a nativity scene for Cristo Rey Catholic Church in Lincoln.
"We try to make the nativity scene something universal," Herrero said. "We have elements from different countries of the world."
The nativity adorns the lobby of the church, measuring 20-feet-long by twelve-feet-wide — far from ordinary.
It includes figurines from Italy and Spain, and even some other pieces from Kenya and China.
Esteban Benton has been coming to Cristo Rey for nearly a decade. He said every year, he looks forward to seeing the nativity scene's new additions.
"It's really awesome because not only does it show the birth of Jesus, but also different parts of his life," Benton said. "It's incredible to see, there's nothing else like it."
Herrero said the nativity scene displays five different cities, including Jerusalem and Bethlehem.
Of course, there's Mary and Joseph in the manger, and the three wise men. But Herrero said he wanted to depict other notable parts of Jesus' life, too, such as his first miracle performed in Cana.
He said he aims to make each scene from the Bible as interactive as possible.
"This is like a toy for everyone to enjoy, that at the same time has an evangelical message," Herrero said. "Which is peace to the world for everyone in the world to make the world a better place."
Herrero said he hopes to keep expanding the nativity scene.
If you'd like to view it, you can stop by Cristo Rey near S. 40th and J Streets. It'll open again Thursday at 9.