Marathon crowds good for businesses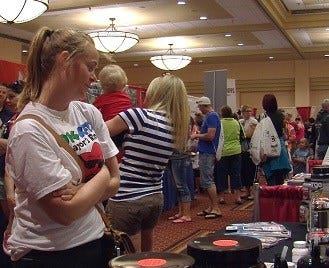 Posted By: Camila Orti
corti@klkntv.com
Lincoln is buzzing with business thanks to an eventful weekend.
The 37th Annual Lincoln Marathon and Half-Marathon kicks off at 7 a.m. Sunday. The race is notorious for attracting runners from every corner of the United States and beyond. Organizers estimate about 1,500 entrants are from out-of-state, some come from even further.
"This'll be my 17th Lincoln full, ran the first one in 1989," Arkansas National Guard member, James Mann, said. He says he always looks forward to running in Lincoln.
"It's supported really well, there's a good fan base along the course," Mann said.
For professional runner Stanley Leleito, Sunday's half-marathon is extra special. The 29-year-old is originally from Kenya, and he says it will be his first race back in the U.S. since 2007. Leleito has big plans.
"I'm expecting to win and run a good time tomorrow, I'm looking to run 64 [minutes], one hour four minutes," Leleito said.
For those not familiar with running times, that's faster than 5-minute-mile pace.
But no matter how fast or slow, local hotels, restaurants and other downtown businesses are thrilled with the weekend running crowd. Several hotels say they've sold out or nearly sold out of every single room.
"We have a very busy night ahead of us and the majority of those rooms are due to the marathon that's being run here in Lincoln," Hilton Garden Inn General Mgr. Roland Morgan said.