Marathon food bank volunteer stops in Lincoln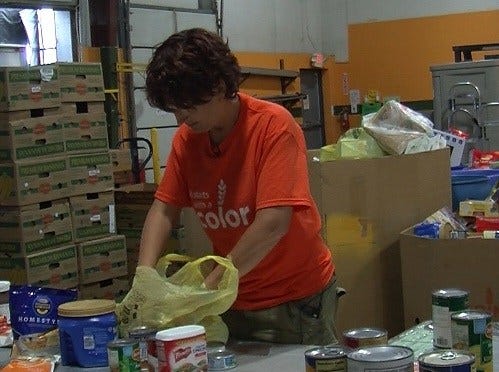 Posted by: Abigail Wood
awood@klkntv.com
For many people, the idea of running even one marathon is hard enough. Jess Kurti, a Florida woman on a mission, has run 77 in the past two years, and she's aiming for 100. It's part of her Beast of Burden Challenge. She volunteers at food banks wherever she races, trying to raise awareness of nationwide hunger.
"It just strips people of hope," Kurti said. "It's hard to imagine something besides: 'how am I going to feed my kids.'"
Kurti was at the Food Bank of Lincoln Tuesday, just days after running the Nebraska State Fair Marathon. The Lincoln food bank serves 16 counties in Southeast Nebraska. The director, Scott Yount, says in a generally comfortable state like Nebraska, Jess' message keeps people from becoming blind to the need around them.
"There's a lot of people that are really struggling," he said. "In the entire state of Nebraska there are about 247,000 people who are food insecure, and that's basically a city the size of Lincoln."
Kurti has been doing this since 2014. In addition to the 100 marathons, she's aiming for all 200 food banks in the Feeding America Nationwide Network. She's already visited around 150 of those.
She says when people are hungry, Luxuries like health fall by the side of the road.
"How do you take ownership of your health when that control is stripped from you?" she said.
She's about 75 percent done with her journey. If you want to keep track of the rest of the race, click here.