Marijuana Bust In Buffalo County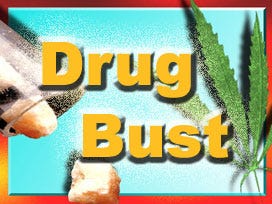 Nebraska officers have seized more than 76 pounds of pot and arrested two Illinois men following an interstate traffic stop.
The Nebraska State Patrol says a trooper stopped an eastbound Cadillac for speeding early Tuesday morning on Interstate 80 near Kearney in south-central Nebraska.
Patrol spokeswoman Deb Collins says a drug dog taken to the scene alerted troopers to the smell of drugs, and four packages of suspected marijuana weighing a total of more than 76 pounds were found in the trunk.
Collins says the driver, 52-year-old Daniel Cheney of Lyons, Ill., and his passenger, 68-year-old Michael Heinzel of Burr Ridge, Ill., were arrested on suspicion of marijuana possession with intent to deliver.