Marijuana found in giant teddy bear during traffic stop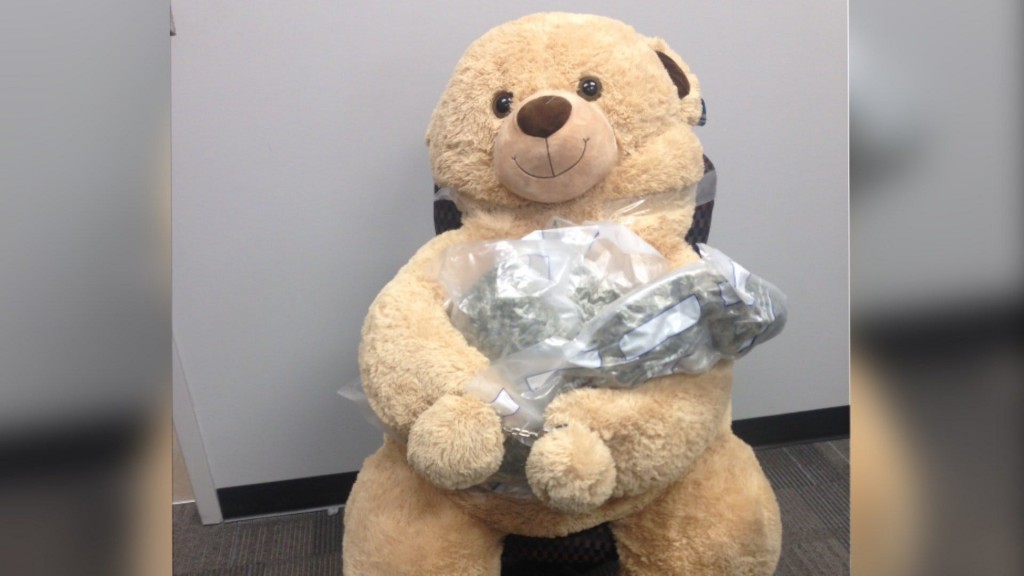 Posted By: Bayley Bischof Channel 8 Eyewitness News
During a traffic stop, Lancaster County Deputies found an unlikely suspect in possession of a drug- a teddy bear.
49-year-old Leon Chesney is in jail after being pulled over near exit 394 on I-80 Tuesday afternoon.
Deputies found four pounds of marijuana hidden inside a giant teddy bear after smelling the drug during the stop, Sheriff Terry Wagner said.
"We have not seen marijuana concealed in toys or those kinds of things generally they're in vehicle parts or spare tires or that sort of thing," Wagner said. "This was a little bit unusual and kind of humorous that a teddy bear would have four pounds of marijuana concealed within it."
Chesney, who's from Oceanside California is charged with possession with intent to deliver.