Martinez Setting Lofty Goals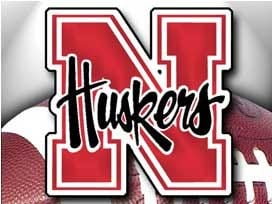 Posted by: ian hest
Taylor Martinez is no stranger to setting lofty goals. At the end of last season, he said that this year would be a failure if Nebraska doesn't win a national championship. But it's a new individual goal, raising his completion percentage from 56 percent to 70 percent that could be the key to the big red offense.
"I think this year the receivers, they're going to be really good, the tight ends and the running backs," Martinez said. "I actually know where to go with the ball now and stuff. I've learned a lot. It's my third year."
Expectations are high for the Husker's offense in 2012. Most of the focus surrounding duel–threat quarterback Taylor Martinez.
Last year nebraska finished 16th in the nation in rushing yards but 101st in passing, favoring the run more than 2 to 1.
But the second year in Tim Beck's offense, Nebraska feels it's now time to take to the air.
"We're just trying to utilize all our weapons," senior wide receiver Tim Marlowe said. "You know our running game was amazing with rex and ameer and taylor running the ball. We know that and our offensive line's very physical, but we know that to be one of the best offenses in the country, we have to be more 50–50 and be able to threaten people in both ways."
The Huskers say balance will be key for a team that returns 83 percent of it's receiving yards from a year ago.
That consistency and familiarity combined with Martinez's commitment to becoming a better passer should build a more even team, making the Huskers more dangerous in the eyes of their opponents.
"Taylor's doing a great job of sticking to his reads," senior tight end Ben Cotton siad. "It's going to be a lot more fluid. It's going to be a lot more high tempo, a lot more fast pace. It's going to look a lot more like what we want it to look like."
But don't forget that Martinez is a duel threat, and he says he's set to run like the Big Ten has never seen. Martinez is 100 percent healthy for the first time in 2 years.