Maryland Holds Off Nebraska on Senior Day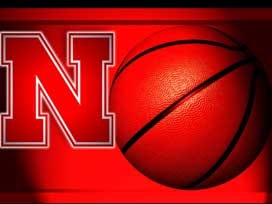 Posted By: Sports
Story Courtesy: Associated Press
LINCOLN, Neb. (AP) Melo Trimble scored 21 points and Dez Wells made a big shot with 8.8 seconds left, helping No. 10 Maryland hold off Nebraska 64-61 on Sunday night.
Wells had 18 points and 12 rebounds, and Jake Layman added 11 points as the Terrapins (26-5, 14-4 Big Ten) won their seventh straight game.
Shavon Shields had 26 points and Terran Petteway added 19 for the Cornhuskers (13-17, 5-13), who lost their eighth straight.
Shields' three-point play with 43 seconds left pulled the Huskers within one point at 62-61. The Terps called timeout with 11 seconds left and 4 on the shot clock. Wells took the inbound pass and hit his 18-footer from the wing.
Shields missed his last-second 3-point try, giving Maryland a much-needed road win for its NCAA Tournament resume.
Nebraska outscored Maryland 23-21 at the free-throw line but made only 12 of 22 in the second half.