Matt Talbot holds 10th annual fundraiser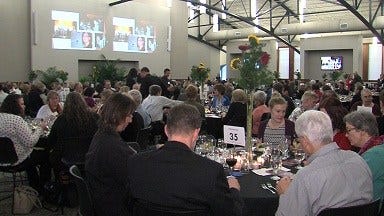 Posted By: KLKN TV
The Matt Talbot Kitchen had a big night Thursday evening in Lincoln. They held their 10th annual "Feeding the Soul of the City" fundraiser. There was a silent and live auction and awards were given out.
Matt Talbot's main goal is homeless prevention. In addition to many community outreach programs they serve 300 meals a day.
"It's really about bringing people together to recognize the good work that's being done thru matt talbot, thru all the volunteers and all the wonderful businesses that support us," Susanne Blue, the Executive Director at Matt Talbot, said.
Matt Talbot has 800 volunteers a month who help make that organization successful.