May Trial Set for Woman Charged as Accessory in Slaying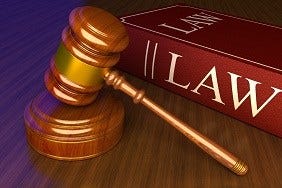 Posted By: Channel 8 Eyewitness News
8@klkntv.com
LEXINGTON, Neb. (AP) – A May trial has been scheduled for a 34-year-old woman accused of trying to conceal a man's slaying in Dawson County.
Online court records say Melissa Callahan, of Lexington, has pleaded not guilty to a charge of felony accessory to murder. Her trial is set to begin May 9 in Lexington.
Authorities say in court records that Callahan was present when Jose Regalado-Mendez shot to death Jose Hernandez in October and then helped move the body and conceal the slaying. Hernandez's remains were found Dec. 12 near a farmhouse north of Lexington.