Mayor addresses city's skill gap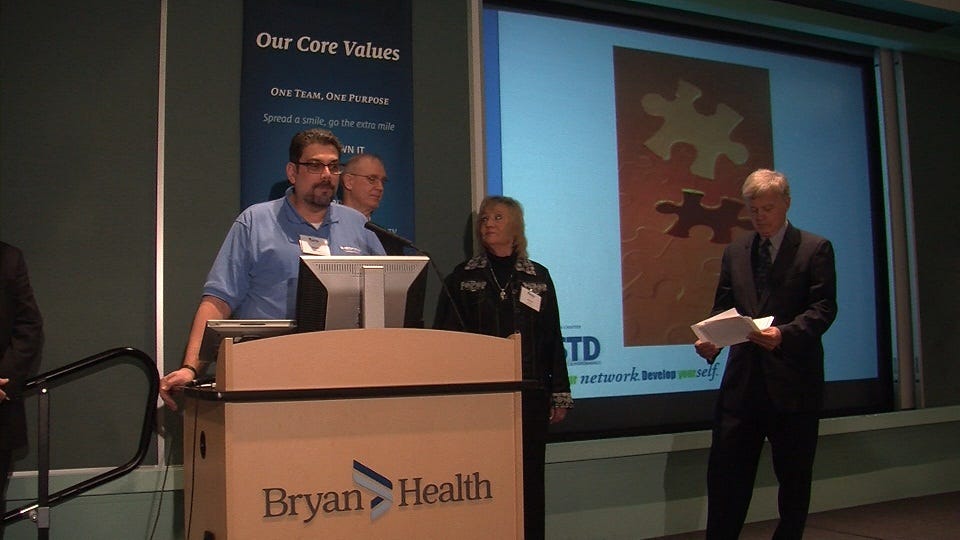 By: Lauren Fabrizi
lfabrizi@klkntv.com
Mayor Chris Beutler announced Thursday a new Make it Work for Lincoln initiative that will help both businesses and people looking for jobs.
"Some businesses are struggling to find employees with the required skills for available jobs, while the workers themselves struggle to acquire new–needed skills," Beutler said.
The city is teaming up with the American Society for Training and Development, or ASTD, to address what they're calling a skills gap in the capital city.
Kevin Mattran of Kawasaki said part of the problem at his plant and others is a technical skills gap. He said the people that really know what they're doing are close to retiring, and he's afraid he won't be able to replace them.
"We really have some scary, smart people that work in our plant," Mattran said. "And we're making a concerted effort to not only capture that knowledge, but to encourage incoming employees."
Mattran said there's also a soft skills gap, meaning there's a need for workers with good people–person skills, and workers who need to show up to work and put forth effort.
A survey will be sent out in the mail to employers, employees and colleges to find out what skills are needed and what's available.
"I envision us as creating a hub for all of this information," Mattran said. "A place where not only we'd have access to all these different resources, but to open a dialogue between training providers, employers and job seekers."
The survey will be sent out in the mail in May. The findings will be shared in November. The ASTD will then go from there to determine how to get rid of the shortfalls.