Mayor Beutler calls for city election on fairness issue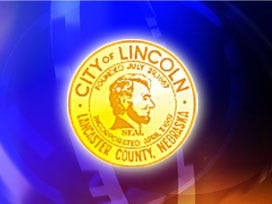 By: Ashley Harding
aharding@klkntv.com
Lincoln Mayor Chris Beutler says he will call for a citywide election on a measure that bans discrimination based on sexual orientation and gender identity.
His plan is to put a charter amendment on the ballot. This means the people will vote on whether to ban discrimination against gays and transgenders. He also said the petitioners sent a message of intolerance.
After much controversy and more than 10,000 signatures asking to put it to a public vote. At a press conference Thursday, the mayor announced he's calling for a city-wide election.
"At long last, shouldn't we treat them decently? No more crude jokes, no more bullying. Why is this so hard?" said Mayor Beutler.
But moving forward with an election will be something of a process. First, the city council will have to repeal the ordinance they already approved earlier this month. From there, they'll need to approve clear, thorough language for the ballot.
City Attorney Rod Confer says this part is a must, after announcing there were problems with the wording of the petitions that had gone around.
"We need to make sure that they know what they're voting for, and that they have the ability to say what parts they approve of what parts they disapprove of," says Confer.
City officials say for now it's too early to know what the exact wording will be on the ballot or when the election will take place. But for some city council members, they're confident it'll all work out in the end.
"Yes, we've had some preliminary discussions. I have not talked to all my fellow colleagues on the Council. But yeah, I do believe we have the votes to go forward," says Councilman Carl Eskridge.
Channel 8 Eyewitness News tried to reach Nebraska Family Council, the group that spearheaded the petition drive, but our calls were never returned.