Mayor Beutler praises Lincoln in his State of the City address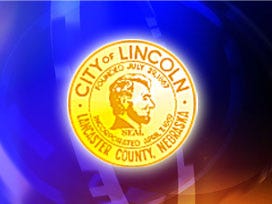 By: Kayla Bremer
kbremer@klkntv.com
"Let's ride this tide," Mayor Chris Beutler said during his 2013 State of the City Address. "We have the resources. We have the confidence. We have the momentum."
With the arena ready to open next month, he says Lincoln is doing great.
In front of a packed City Chambers, Mayor Beutler told the story of Lincoln making it's comeback during economic hardship.
"We can seize the day and embrace again intelligent change while keeping the gritty character and quiet charm that have always been ours."
A big topic was the West Haymarket Arena Project. Beutler says the people of Lincoln voted for it during one of the greatest economic downfalls since the Great Depression. He says it will be finished under budget and ahead of schedule…calling it a giant step into the future and a game changer for the city.
"An economic impact that will multiply many times over in retail stores, new construction and increased economic activity all over town."
Another big point was the city's emergency response times. City Councilman Jon Camp says they are slowing as the city continues to grow. The plan is to relocate four fire stations to bring the maximum number of homes and businesses within a four-minute range.
"If you really look at our fire department, fire and rescue has become more of an emergency rescue," Camp said. "We don't have that many fires fortunately and so we need to beef up that ambulance protection and response time."
The Mayor says Lincoln has made big decisions and is growing at a dizzying pace. But believes now is the time to harness that energy and use it to drive forward more economic development, including projects like the new South Beltway, repairing city sidewalks, and building a new prairie corridor and bike trail.
He also praised Lincoln for being a national leader in dozens of categories such as quality of life, business opportunity and having one of the country's lowest unemployment rates.