Mayor Beutler seeks reelection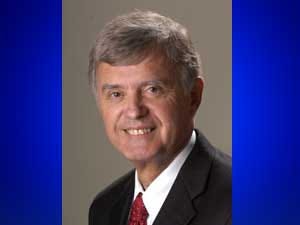 Posted By: Jenn Schanz
jschanz@klkntv.com
After 7 years as Mayor, Chris Beutler wants another go.
Tuesday, he announced his bid for a third term. If elected in May, he'll be the longest serving mayor in city history.
"Lincoln is on the right track," Beutler says.
He prides himself on putting Lincoln on a path to economic growth and heightened public safety.
"Our public safety sector is in such good shape because we don't look at policing simply in terms of the number of police officers. We have people doing work that tends to mitigate criminal activity," says Beutler.
The Democratic Mayor cited Lincoln's low crime rate as proof that the system he helped put in place, is working.
But Beutler's opponent, Republican Andy Stebbing, who's currently the Lancaster County Treasurer, has a different approach to public safety.
He says because gang crime is on the rise, we need more cops on the street.
"Ask any police officer in Lincoln, Nebraska. Do they want and need more police officers? They will tell you a resounding yes they do," he Stebbing says.
Stebbing, who has a background in law enforcement, says he plans to increase the city's police force without raising taxes.
"You won't see a million dollar alley in the Haymarket, not under my administration. Not when police and streets need to be redone," he Stebbing says.
Beutler, who noted expanding Lincoln's bike trail system and several street beautification projects done during his last two terms, says roads are also at the top of his list.
"We will continue to prioritize street infrastructure to reduce traffic congestion, to promote economic development and to keep our roads safe to drive," Beutler says.
No other candidates have thrown their hat in the ring, so at this point, Beutler and Stebbing will face off in May.