Mayor declares April 17 'Aspire's SIDS Awareness Day'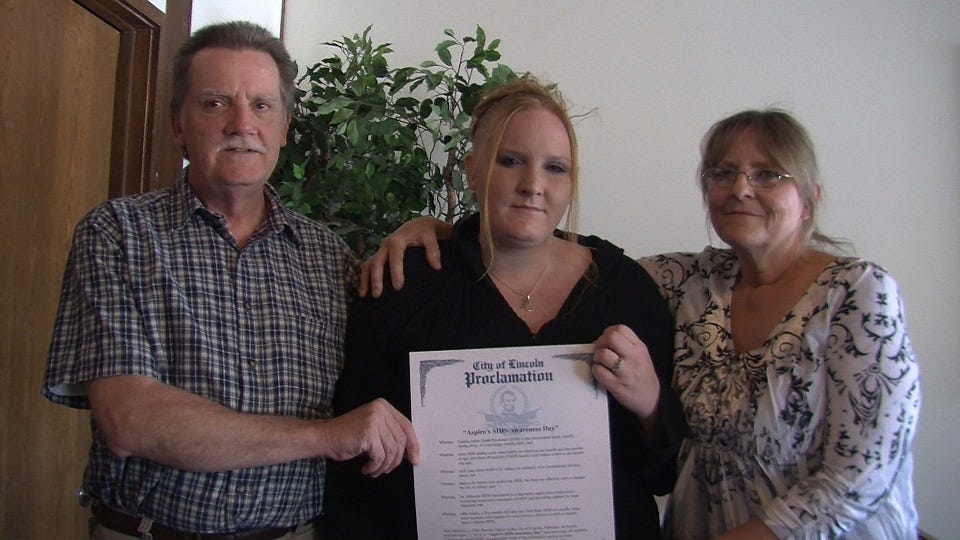 By: Lauren Fabrizi
lfabrizi@klkntv.com
"We wanted him to grow up to be perfect, to have a goal…"
On April 17, 2013, Tiffany and Christopher Brown named their son Aspire for that very reason. But at just five months old, he passed away in his sleep from no apparent cause.
"We can still hear him, we can all still here his cries, we can all still here his laughter," his mother, Tiffany, said.
Aspire's life was taken by Sudden Infant Death Syndrome, or SIDS.
It affects nearly 4,000 babies a year, and there's no way to officially prevent it. But many doctors said parents can possibly cut down the chances by putting a sleeping baby on his back, use a firm bed.. No soft toys or bedding, and not smoking around your baby..
To help raise awareness, Mayor Chris Beutler has proclaimed April 17 Aspire's SIDS Awareness Day in Lincoln. Something that makes aspire's mom smile again, something she said her son has done to live up to his name.
"I'm beyond proud of him because it wasn't me, it wasn't his dad, it was him," Tiffany said. "He made a day, a day that should have been made years ago."
"That something good can come out of a tragedy like that, was very good," Tiffany's father, Greg Steele, added.
Tiffany and her husband, and their family and friends want to do everything they can so that people understand exactly what SIDS is.
In addition to the Awareness Day, they've created a Facebook page, too.
But Tiffany said they're not done just yet.
"We're are a unit," she said. "I think together we can get this done."
Tiffany said in addition to raising awareness, she wants to make sure every parent knows how to perform infant CPR. She hopes that it will be a requirement someday.