Mayor: Esposito stepping down as Director of Public Works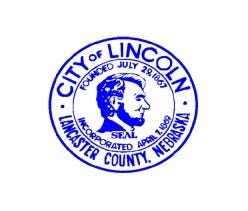 By: KLKN Newsroom
8@klkntv.com
Press Release from Mayor Beulter's Office.
Mayor Chris Beutler today announced that Miki Esposito, Director of the City Public Works and Utilities (PWU) Department, has accepted a position as Deputy Director of Policy and Administration with the Nebraska Department of Roads. Her last day with the City will be November 25. Thomas Shafer, Design and Construction Manager for the PWU Engineering Services Division, will serve as Interim Director.
Esposito began her career as an attorney for the Nebraska Department of Environmental Quality before joining the City Attorney's Office in 2006 to represent PWU in legal matters. After a temporary post as a Senior Policy Aide to Mayor Beutler in 2010, Miki took a position as PWU Compliance Administrator She also served as Interim PWU Director for several months before Mayor Beutler appointed her as Director in December 2011.
"Miki was the first woman to serve as Lincoln's permanent Public Works Director, and she also broke the mold in other ways," Mayor Beutler said. "She was an innovative manager, always open to new ideas on how to make the Department work more effectively and efficiently. I am grateful for her service to the City and wish her much success."
Shafer has been with PWU since 2002, and has served as Design and Construction Manager since 2003. He has a degree in civil engineering from UNL and worked for the Kansas Department of Transportation for ten years before joining the City.
The Public Works and Utilities Department is the largest in City government and includes nine divisions: Administration, Engineering Services, Traffic Operations, Street Maintenance, StarTran, Watershed Management, the Wastewater System, Solid Waste Management and the Lincoln Water System. More information on PWU is available at lincoln.ne.gov (keyword: public works).