Mayor proclaims National Pollinator Week in Lincoln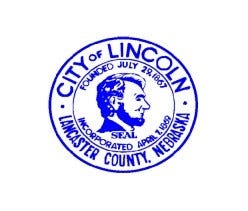 By: Channel 8 Eyewitness Newsroom
8@klkntv.com
Press Release from Mayor Beutler's Office
Mayor Chris Beutler today issued a proclamation for National Pollinator Week, encouraging residents to learn how they can make their landscapes pollinator-friendly. He was joined at the Pioneer Woman sculpture in South Antelope Park by a group of summer day campers, who planted milkweed, which is essential for monarch butterflies. National Pollinator Week, which runs through Sunday, June 25, was established by Congress ten years ago to address the decline of pollinators, including monarch butterflies and bees.
"We are hearing more and more about the importance of pollinators like birds, bees, butterflies and other insects to our environment," Mayor Beutler said. "Our Parks and Recreation Department manages over 7,000 park areas in our City, and half of that is managed as greenway providing habitat for wildlife including pollinators."
Also attending this morning's event was Randall Gilbert of Lincoln, a representative of the Save the Monarchs organization. The group provided about 400 milkweed plants to the City, including those planted by the campers from Irving and Calvert Recreation Centers in Antelope Park. Some were included in the 3,000 perennial flowers and grasses planted by volunteers at Woods Park Saturday. Others were planted at Union Plaza, Lakeview Park and the Rotary Strolling Garden.
The Parks and Recreation Department and its partners — Lincoln Partners for Public Art Development, University of Nebraska Bee Lab, and Nebraska Beekeepers Association – have been sharing information about pollinators throughout the week through social media.
The Nebraska Beekeepers Association will have a Bee Fun Day from 9 a.m. to 4 p.m. Sunday, June 25 at the UNL Agriculture Research and Development Center, 1071 County Road G in Ithaca, which is southeast of Wahoo in Saunders County. The event features presentations on beekeeping, candle making and other topics. The registration fee for non-members is $55, and more information is available at nebraskabeekeepers.org.
For more information about pollinator areas within Lincoln Park and Recreation, contact Mark Canney, Park Planner, at 402-441-8248 or mcanney@lincoln.ne.gov. More information on Lincoln Parks and Recreation is available at parks.lincoln.ne.gov.