Mayor responds to council member's criticism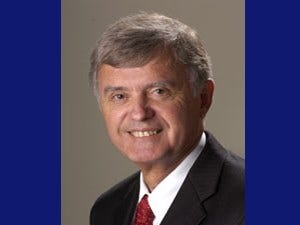 Posted By: Bayley Bischof Channel 8 Eyewitness News
Mayor Chris Buetler responded to a leer from City Council member Roy Christensen Thursday saying moving forward with the Biogas project is the right thing to do for Lincoln rate–payers. It would be built next to the water treatment plant.
"The best return on investment is to construct a BioGas conversion facility that will clean the waste gas for use as vehicle fuel," Buetler said. "Revenues generated by the sale of that fuel are expected to pay back the construction costs in as little as two years."
Christensen sent a letter to the mayor saying the decision hasn't gone through the right procedures.
The mayor just approved a $750,000 contract to the company HDR to plan the project.
Christensen says there should have been a process that would allow the public to weigh in on what the plans were and who gets to carry them out, that the mayor shouldn't have used his special authority to do so.
But Buetler and the public works department say these procedures are arbitrary and would lose the city 200 thousand to one million dollars in revenue in the 9–12 weeks they'd take to complete.
"Councilman Christensen is suggesting we delay the project to gather more information. He says that he wants more process."
Christensen said he didn't have time to go on camera, but over the phone he told me this isn't a delay, it's just part of the process.
His letter says the city council hasn't been involved enough in the process to approve the 8 million dollar project.
Buetler says this issue was approved during a capital improvement hearing last year.
And Christensen says he is in support of the project, and has been since the idea was approved, but the details also need to go through the approval process as it's such an expensive project.
"It hopefully will bring in revenues that will actually reduce any increases we have to make in rates or it will add to infrastructure, it will impact ratepayers in a positive way."
Council member Christensen wanted to make it clear that he is in support of the biogas project, saying it's a great idea that needs to be done.