Mayor slams proposed amendment to city charter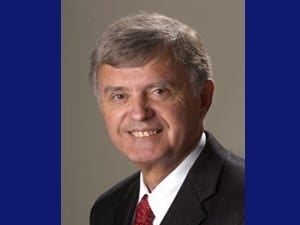 Posted By: Brent BonFleur
Lincoln Mayor Chris Beutler held a news conference Thursday to discuss a proposed amendment to the city charter – and he says there's a big problem with it.
"I cannot imagine a scenario where a proposal this ridiculous could be put in front of voters as if it was a serious plan," Beutler said.
The amendment – proposed by the political action committee Citizens for a Better Lincoln – would give voters a say in whether to pass nearly all future tax increases.
Beutler says the language of the amendment state that a tax increase can only be enacted with a majority of registered voters, as opposed to the number of people who actually turn out to vote.
"The language essentially makes the standard so high that it would be virtually impossible to pass a tax increase for any reason ever," he said.
While tax increases are rarely popular, Beutler says there have been several in recent years that are important – namely the building of the Pinnacle Bank Arena and storm water projects.
"What would Lincoln look like today if this radical proposal had been in place," Beutler asked.
"There would have been no Pinnacle Bank Arena or West Haymarket."
City Councilman Roy Christensen introduced the measure on behalf of Citizens for a Better Lincoln.
The group was not immediately available to return a Channel 8 Eyewitness News request for comment, but it did post a statement to its Facebook page (http://bit.ly/2gQv1Gf).
Whether this all happens or not will be up to Lincoln voters.
Council members will decide whether to put it on next May's primary ballot. A public hearing and vote by the council is scheduled at the next meeting on Monday, December 19th.