Mayor talks about kids bowl free summer program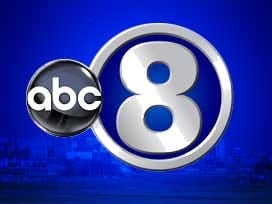 MAYOR URGES YOUNG PEOPLE TO BE PHYSICALLY ACTIVE
Mayor Chris Beutler today welcomed the Kids Bowl Free Bus Tour to the Belmont Recreation Center and urged young people to engage in physical activity every day. The bus is touring the nation to promote the Kids Bowl Free program, which provides two free games of bowling to children every day throughout the summer, courtesy of participating bowling centers and other organizations.
"Active kids are healthy kids, and regular physical activity helps prevent children from becoming overweight and putting themselves at risk for lifelong health problems," said Mayor Beutler. "Research shows children and adolescents should get one hour of exercise every day. Bowling is a great way to get kids moving. We also are fortunate to have many free and low-cost activities available through our Parks and Recreation Department, and I urge families to explore those opportunities to keep their kids active."
The Lincoln-Lancaster County Health Department says nearly one-third of local children are overweight or obese, putting them at risk for diabetes, high blood pressure, heart disease and many other chronic conditions.
Participating in the Kids Bowl Free program can help young people earn the Presidential Active Lifestyle Award, which requires a daily commitment to physical activity for six out of eight weeks. The award is part of the Let's Move! initiative promoted by First Lady Michelle Obama. The City of Lincoln is a participant in Let's Move Cities and Town. More information is available at letsmove.gov.
"Bowling continues to be American's most popular participation sport," said Bob Davis of Hollywood Bowl and Parkway Lanes. "It's great exercise and a perfect way for families to do things together. We are proud to continue to make our sport affordable and accessible to Lincoln's families." Other Kids Bowl Free sites in Lincoln are Champions Fun Center and Sun Valley Lanes. More information is available at kidsbowlfree.com
City Parks and Recreation Director Lynn Johnson reminded residents that many park amenities are free for the public. They include parks, trails, disc golf courses, tennis courts and many of the activities at recreation centers. Johnson said the City keeps fees for other activities like golf, swimming and day camps as low as possible. More information is available at parks.lincoln.ne.gov.
– 30 –