Mayoral Candidate Forum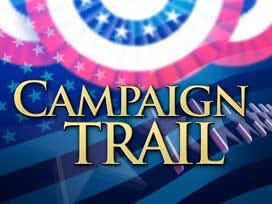 A debate was held where both candidates got the chance to open up with Lincoln residents.
Election day is right around the corner and neither Mayor Beutler nor his opponent Tammy Buffington is wasting any time getting down to business. Dozens of Lincoln residents packed gere library for the debate. Which was cosponsored by the wilderness park, the wachiska audubon society, and the Nebraska chapter of the sierra club.
Listeners got a chance to ask the questions that matter the most to them. Including how to keep kids away from crime. "Those folks who are really interested in working with kids and keeping them involved. And I believe that we can do that as a community, Buffington says."
Mayor Beutler spoke about how his administration has worked at keeping the city clean and the water fresh, "we're talking about sewer infrastructure. Our sewer infrastructure in the last four years, we've built a huge, huge pipeline coming down the Stevens creek side of town, the east side of town."
Lincoln residents are also concerned about how the city is expanding. Buffington says, "while it's important to keep up the downtown and the urban areas for the folks that want to live there. I also feel it is important to expand the community as we need to and as folks want to."
Both candidates agree that no matter the outcome, Lincoln is a city that's heading in the right direction. Mayor Beutler says, "that's knowledgeable about what's coming down the pike and takes action to address those things. I know you're that kind of people and you expect that kind of government."