Mayor's new budget 5 percent increase from last year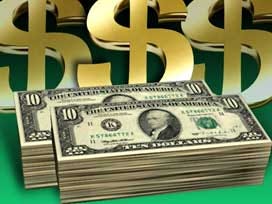 By: Kali Nicole
knicole@klkntv.com
The new budget is nearly five percent increase over last year's and includes revenue from some fee increases.
Monday's budget proposal started off strong, $153.6 million for next year, an overwhelming sigh of relief when no tax increases were suggested.
"At this point, our revenues are keeping pace with the increased costs of services with relatively only small budget cuts compared to previous years," said Mayor Beutler.
Included in those cuts, a net reduction of around nine city jobs, including two police officers. On a related note, though they are not cuts, there is a proposed 24 percent increase in the cost of health coverage for city employees as well as increasing some.
"We've gotten quite a few fee increases, in particular the parking meter rates. That's doubling, that's a substantial amount," said Councilman, Jon Camp.
The first hour at the parking meter would go from $0.50 to $1.00. Also not sitting well with everyone, an extraction charge for anyone in a car accident. For example, if firefighters have to use the jaws of life to get you out of your car, you'd get a bill.
But, the council adds, there are also good things in this rough draft. "I'm glad we're keeping the StarTran bus services, that was something that was looking like it was going to be cut out," said Councilman, Carl Eskridge.
For the next couple weeks, council members will meet to discuss potential changes to the budget. They're first vote on their proposals will be July 23rd.