MBB: Huskers Face Penn State in Big Ten Tournament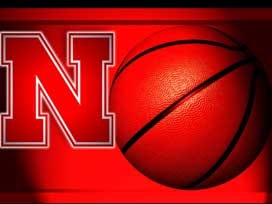 Posted By: Sports
Game #31 vs. Penn State
Date: Wednesday, March 11
Time: 3:30 p.m.
Arena: United Center
Capacity: 20,500
Nebraska Cornhuskers
2014-15 Record: 13-17, 5-13 Big Ten
Head coach: Tim Miles
Record at Nebraska: 47-48 (Third year)
Career Record: 330-268 (20th year)
Penn State Nittany Lions
2014-15 Record: 16-15, 4-14 Big Ten
Head coach: Patrick Chambers
Record at Penn State: 54-74 (Fourth year)
Career Record: 96-102 (Sixth year)
Broadcast Information
Television: ESPN2
Play-by-play: Mike Tirico
Expert Analysis: Dan Dakich
Reporter: Quint Kessenich
Online: WatchESPN
Radio: IMG Husker Sports Radio Network, including KLIN (1400 AM) in Lincoln, KFAB (1110 AM) in Omaha and KRVN (880 AM) in Lexington. Also available online at Huskers.com, on the Huskers App and on TuneIn Radio and the TuneIn Radio App.
Play-by-play: Kent Pavelka
Expert Analysis: Matt Davison
Satellite Radio: Sirius (91), XM (91)
Live Stats: Huskers.com
Huskers Face Penn State in Big Ten Tournament
Nebraska hopes to keep its season alive, as the Huskers travel to the United Center in Chicago to take on the Penn State Nittany Lions Wednesday afternoon.
All-session and single-session tickets for the 2015 Big Ten Men's Basketball Tournament remain on sale through Ticketmaster outlets, by visiting ticketmaster.com, by calling Ticketmaster at (800) 745-3000 or going to unitedcenter.com.
Tipoff is set for 3:30 p.m. and the contest will be televised nationally on ESPN2 with Mike Tirico, Dan Dakich and Quint Kessenich. Wednesday's game is also available online and on mobile devices on the WatchESPN app.
The game will be broadcast across the state of Nebraska on the 37-station IMG Husker Sports Radio Network, including KLIN 1400 AM in Lincoln, 1110 KFAB in Omaha and KRVN 880 AM in Lexington with Kent Pavelka calling the action and Matt Davison adding color commentary. The game can be heard for free on Huskers.com and is available on the Huskers' app on iOS or android devices, as well as on TuneIn Radio and on SiriusXM Satellite Radio.
The Huskers (13-17, 5-13 Big Ten) are the No. 12 seed in this week's tournament and will look to snap an eight-game losing streak dating back to the first meeting with Penn State on Feb. 7. On Sunday, the Huskers lost a heartbreaker to No. 10 Maryland, 64-61, as Shavon Shields missed a potential game-tying 3-pointer in the final seconds. Shields and junior Terran Petteway nearly carried the Huskers to victory on Sunday, combining for 45 points and 16 rebounds. Shields had a game-high 26 points, while Petteway collected his third double-double of the season with 19 points and 10 rebounds.
Wednesday's matchup with Penn State (16-15, 4-15 Big Ten) features two of the Big Ten's most prolific scorers in Nebraska's Terran Petteway and Penn State's D.J. Newbill. Petteway, a third-team All-Big Ten pick, is fourth in the Big Ten in scoring at 17.8, while Newbill, a second-team All-Big Ten selection, is averaging a conference-high 20.7 points per game.
Penn State comes in with a little momentum after upsetting Minnesota, 79-76, on Sunday in Minneapolis, as Newbill hit a 3-pointer at the buzzer to snap a six-game losing streak. PSU won the first matchup, 56-43, in State College on Feb. 7.
With a win Wednesday, the Huskers will face fifth-seeded Iowa (21-10) in the second round Thursday at approximately 1:30 p.m. or 25 minutes after the conclusion of the Michigan/Illinois contest.
Numbers 2 Know
2 – Barring an extended postseason run, the 2014-15 season will mark only the second time in Tim Miles 20-year coaching career where his team did not tie or exceed the previous season's victory total.
3 – Double-doubles by Terran Petteway this season; also the number of steals that Benny Parker needs to reach 100 for his career.
37 – NU's free throws vs. Maryland, matching a season high also set at Michigan State. In the previous four games, the Huskers got to the line a total of 40 times.
535 – Terran Petteway points this season, as he is 21 points away from 10th (Marvin Stewart and Aleks Maric) on NU's single-season list.
1994-95 – The last time that Nebraska had two players average more than 15.0 points per game in a season (Jaron Boone, 17.5; Erick Strickland, 16.3). That is the only time in the last 30 years that Nebraska has had two players average 15 points per game in the same season.
Scouting Penn State
Penn State comes into Wednesday's tournament opener with a 16-15 record and finished 4-4 in Big Ten play. The Nittany Lions were impressive in non-conference play, going 12-1 with the only loss being a double-OT loss to Charlotte on Nov. 20.
In Big Ten play, PSU has had opportunities, as eight of their conference losses were by two possessions or less or in overtime. The Nittany Lions had lost their last six games before knocking off Minnesota 79-76 on Sunday in Minneapolis to complete a season sweep of the Gophers.
The Nittany Lions feature one of the top scorers in the Big Ten in fifth-year senior D.J. Newbill, who leads the conference in scoring at 20.7 points per game. The 6-foot-4 guard also tops PSU in assists with 3.2 per game and chips in 4.9 rebounds per game. Junior Brandon Taylor is second on the team in scoring at 9.3 points per game, while freshman Shep Garner averages 9.1 points per game. All three players have at least 50 3-pointers, as the trio has combined for 155 of Penn State's 205 3-pointers on the year. Senior Ross Travis leads PSU with 6.3 rebounds per game.
NU-Penn State Series History
Wednesday's game is the 11th meeting between the Huskers and Nittany Lions and second of the season. The series is tied at five wins apiece following the Nittany Lions' win in State College on Feb. 7. Nebraska is 4-3 against PSU since joining the Big Ten in 2011-12. This will be NU's first neutral-site meeting against Penn State. The teams played three times before Nebraska joined the Big Ten, a home-and-home series in 1980 and 1981 and in the second round of the 1995 NIT.
2014-15 Season Meeting
Penn State 56, Nebraska 43 (Feb. 7, 2014): NU cut a 20-point deficit to three in the second half, but were unable to get over the hump, falling at Penn State, 56-43. Terran Petteway and Shavon Shields combined for 25 points, but Nebraska was done in by cold shooting, connecting on just 29.4 percent shooting, including 2-of-20 from 3-point range.
Despite the off shooting night, the Huskers rallied from a 37-17 deficit to make it a one-possession game in the final five minutes. Nebraska used a 14-0 run, including eight points from Shields and Petteway, to close to within 37-31 after a Tai Webster steal and layup. Shep Garner ended the nearly eight minute dry spell for Penn State with a 3-pointer from the corner, to push the lead back to nine. The Nittany Lions got the lead back to 11 after a Devin Foster layup, but the Huskers used their defense to key a 7-0 run over the next two minutes, getting within 42-38 after a Tai Webster 3-point play with 5:56 remaining.
Nebraska's bench helped the Huskers get back into the game, as Webster had five points and four steals while Tarin Smith had eight points and two steals. On the next possession, Nebraska pulled to within 44-41 on Petteway's 3-pointer with 5:25 left, but would get no closer, as Penn State scored 12 of the final 14 points down the stretch.
Nebraska held D.J. Newbill to 11 points, 10 points below his Big Ten-leading average, but it was the supporting players who keyed the victory. Geno Thorpe led all scorers with 13 points, while Brandon Taylor added 11 points, including a trio of 3-pointers.
Nebraska's Conference Tournament History
While this marks Nebraska's fourth Big Ten Tournament appearance, the Huskers are 17-37 all-time in conference tournaments dating back to the start of the Big Eight Conference tournament in 1977. NU's only conference tournament title came in 1994, when the Huskers beat Oklahoma, No. 3 Missouri and No. 23 Oklahoma State en route to the Big Eight title.
The Huskers' last first-round win came in 2013, when the 10th-seeded Huskers topped seventh-seeded Purdue, 57-55, at the United Center in Chicago.

Nebraska's last semifinal appearance came in the 2006 Big 12 Tournament when the Huskers defeated Missouri and Oklahoma before falling to eventual tournament champion Kansas.

In 2013, Tim Miles became the first Husker coach to win a conference tournament game in his first season.
Last Time Out
Shavon Shields' game-tying 3-pointer in the final seconds was just off the mark, as Nebraska fell to No. 10 Maryland, 64-61, in front of a sellout crowd of 15,856 at Pinnacle Bank Arena on March 8.
The Huskers (13-17, 5-13 Big Ten) had the ball down three with 8.8 seconds left, and were trying to run a play for Terran Petteway, but Petteway was double teamed and found Shields open in the corner, but Shields was unable to convert, giving Maryland a hard-fought 3-point win.
Shields carried the Huskers in the second half, scoring 18 of his game-high 26 points in the second stanza while adding six rebounds and a career-high four steals. Petteway also joined Shields in double figures with 19 points and 10 rebounds for Nebraska.
Melo Trimble led Maryland (26-5, 14-4 Big Ten) with 21 points, while Dez Wells added 18 points, including a clutch jumper with 8.8 seconds left, and 12 rebounds, as the Terrapins won their seventh straight game. Trimble scored five of his points in a decisive 10-0 surge in the second half, as Maryland erased a 48-43 deficit to take a five-point lead on Jake Layman's 3-pointer with 9:03 left.
Notes from the Maryland Game
Shavon Shields had 26 points, his second-highest total of the season. It marked his eighth 20-point effort of the season and 13th of his career. Shields also matched his career high with four steals.

With six rebounds, Shields became the 14th Husker to have 1,000 career points and 500 career rebounds.

Nebraska fell to 0-4 against ranked teams this season, as both games with Maryland were decided by a total of seven points.

Terran Petteway posted his third double-double of the season – and fifth of his career – with 19 points and 10 rebounds.

Nebraska averaged a school-record 15,568 fans per game at Pinnacle Bank Arena this season. It broke the previous mark of 15,419 set last season.

Nebraska's 37 free throw attempts matched a season high (also vs. Michigan State).
Huskers to Wear Adidas Made in March Jersey This week
Nebraska will be one of several college teams wearing the adidas Made in March uniform system this week. Designed with adidas' most innovative and advanced apparel and footwear technology, the uniform system is designed to help athletes play at their highest levels during college basketball's biggest moments.
The new uniforms feature enlarged team logos on the shorts and an extended waistband that allows players to display their school colors even when wearing home whites. Evoking a throwback feel, the asymmetrical leg trim on the shorts is inspired by the teams' retro uniform styles.
Jerseys were designed with the same lightweight, sweat-wicking technology used in the NBA and targeted ventilation zones on the chest, back and side to keep players cool even in the most intense moments of the game. A perforated pattern on the short maximizes comfort and breathability as the game heats up.
The Cornhuskers will lace-up the latest adidas basketball footwear, including new colorways of the D Lillard 1, J Wall 1 and D Rose Boost 5 signature shoes from NBA All-Stars Damian Lillard, John Wall and Derrick Rose.
Petteway Earns All-Big Ten Honors
Terran Petteway was honored Monday night, as he was a third-team All-Big Ten selection by both the coaches and the media.
Petteway, a 6-foot-6 junior guard from Galveston, Texas, leads the Huskers and ranks fourth in the Big Ten in scoring at 17.8 points per game. He also tops the Huskers in assists (2.8) and blocked shots (0.9), while ranking second in rebounding (5.0 He is one of only nine players in the country – and one of two from a power conference – averaging 17.5 points, 5.0 rebounds and 2.8 assists per game.
Petteway reached double figures in 28 of 30 regular-season games, including a career-high 32 against Michigan State on Jan. 24, while he averaged 25.5 points and 5.5 rebounds per game in a pair of matchups against regular-season champion Wisconsin. In all, he had 12 games with at least 20 points, including six in Big Ten play. In conference play, Petteway finished fourth in scoring (16.9 ppg), 14th in assists (2.9 apg), and sixth in 3-pointers per game (2.2 per game). It is the second time that Petteway has been honored by the Big Ten, as he was a first-team selection in 2013-14.
In addition, senior Trevor Menke was chosen as the team's sportsmanship nominee, as one member of each team is selected for their contributions off the court.
Worth Noting
Terran Petteway enters the Big Ten Tournament with 535 points and needs 21 points to move into NU's top-10 single-season list. The junior guard also has a team-best 64 3-pointers, which ranks 10th on NU's single-season list. He is just three 3-pointers away from climbing into a tie for seventh on NU's single-season list.

Nebraska could return nearly 90 percent of its scoring next season, as the Huskers' senior class accounts for just 12 percent of the Huskers' total scoring in 2014-15. Six of NU's top seven scorers are all underclassmen.

For an extended stay in Chicago, the Huskers need to break out of a 3-point shooting slump, as Nebraska is hitting just 23 percent from long distance (34-of-131) over the last eight games.

Five of Nebraska's 27 1000-point scorers have come from Illinois (Jerry Fort, Andre Smith, Marvin Stewart, Clifford Scales and Carl Hayes). Both Scales and Hayes attended Westchester St. Joseph, the same school as Husker signee Glynn Watson Jr.

Both Terran Petteway (1,114) and Shavon Shields (1,107) went over 1,100 career points on Sunday and could threaten to reach the top 20 in Nebraska's career scoring list on Wednesday.

The biggest culprit of Nebraska's offensive struggles this season have been at the 3-point line, where the Huskers are last in the Big Ten and 339th nationally in 3-point percentage (.283). Last year, NU was seventh in the conference at .333 from long range. In Big Ten play, the Huskers have made five 3-pointers or less 12 times in 18 games and have a 2-10 record in those games.

With six rebounds in Sunday's loss to Maryland, Shavon Shields became just the 14th Husker to score 1,000 points and grab 500 rebounds and the first since Ryan Anderson in 2011.

Nebraska was better with the basketball in Big Ten play, averaging just 10.8 turnovers per game after averaging 15.0 in non-conference action. In Big Ten play, NU is sixth in turnover margin at +1.0 per game. NU had 10 or fewer turnovers in Big Ten play in nine of 18 games.

The Husker bench has had more scoring punch since adjusting the lineup five games ago. NU's reserves are averaging 18.0 points and 13.2 rebounds per game and had a season-high 36 at No. 16 Maryland on Feb. 19.

The Huskers are 5-5 in Big Ten play when shooting over 40 percent from the field, but are winless (0-8) when shooting at or below that percentage.
Shields Earns Academic All-America Honors
Nebraska's Shavon Shields became the first Husker men's basketball player to earn first-team academic All-America honors, as the Capital One Academic All-America® Division I basketball teams as selected by the College Sports Information Directors of America (CoSIDA) were announced on Feb. 26.
Shields earned the accolade, as he was one of five players selected to the first team. The junior forward carries a 3.73 GPA in biologicial sciences. Shields has been a five-time member of the UNL Scholar-Athlete Honor Roll and served for two years on the NU Student-Athlete Advisory Committee. He is also active in the Huskers' Life Skills program, serving as a keynote speaker for the Sportsmanship Pep Rally among other activities. Last year, he was one of 16 national finalists for the Arthur Ashe Jr. Sports Scholar Award.
Shields becomes the sixth Husker to be a CoSIDA Academic All-American in basketball (a combined seven times), and the first since Beau Reid in 1991. His selection increases Nebraska's nation-leading total to 315.
Petteway and Shields Carry Husker Attack
NU features two of the Big Ten's most dynamic wing players in juniors Terran Petteway and Shavon Shields. The pair has been a prolific scoring duo in 2014-15, combining for 33.4 points per game and ranking among the Big Ten's top 10 scorers entering this week's Big Ten Tournament.
They are the Big Ten's top scoring duo, just ahead of Indiana's Yogi Ferrell and James Blackmon Jr. (31.8 ppg).

It could be the first time since 1994-95 that Nebraska has had two players average more than 15 points per game in a season, and the highest average by a Husker duo since Dave Hoppen (23.5 ppg) and Curtis Moore (13.5 ppg) since 1984-85.
Hanging Their Hat On Defense
One of the keys to Nebraska's success the last two seasons has been an emphasis on improved defense. Last year's midseason turnaround was keyed on the defensive end, as a team that was last in field goal defense entering Big Ten play finished second in the conference in field goal percentage.
Despite an offense that is close to 300th in offensive efficiency, the defense has kept Nebraska in most games this season. NU is sixth in the Big Ten in both scoring defense (62.9 ppg) and field goal defense (.403).
NU is 30th nationally in defensive efficiency according to KenPom.com entering the Big Ten Tournament.

Nebraska's field goal defense is on pace to be one of the best in recent history. In the 3-point era (since 1986-87), NU's field goal defense is the fifth-lowest in that span.

Under Miles, NU is 30-10 over the past three seasons when holding opponents to under 40 percent shooting.

Nebraska is 11-4 this season when holding opponents to under a point per possession and 2-13 when an opponent is above the mark.

Nebraska held Loyola Marymount to 42 points in the overtime win on Dec. 23. It was the lowest point total allowed by the Husker defense since the 2010-11 season.

The Huskers limited Illinois to 43 points on 27.3 percent shooting. It was the lowest field goal percentage by a Husker defense since 2010 and the lowest against a conference opponent since Kansas State shot 23.4 percent on Jan. 11, 2006.

Nebraska held Rutgers (49) and Illinois (43) under 50 points per game in consecutive conference games, the first time that has happened since Feb. 23-25, 1963, (Kansas and Oklahoma State).
Petteway Is Among Nation's Best
Junior wing Terran Petteway entered the season as one of the best players in the country and has played at a high level for the Huskers in 2014-15. The 6-foot-6 junior leads NU with 17.8 points, 5.9 rebounds and 2.8 assists per contest. He is fourth in the Big Ten in scoring and ranks among the Big Ten leaders in 3-pointers per game (ninth) and assists (14th), earning third-team honors from the coaches and the media.
Petteway is one of only nine players nationally, and joins Ohio State's D'Angelo Russell as the only power conference players, averaging 17.5 points, 5.0 rebounds and 2.75 assists per game in 2014-15.

Petteway is second among all Big Ten players in points over the last two seasons with 1,114 points and ranks sixth nationally among all players from power conferences in that span.

Petteway was one of 15 players selected to the Julius Erving Award, presented to the nation's top small forwards, in February and was one of 25 players selected to the Lute Olson Award mid-season watch list.

Petteway has 12 20-point games in 2014-15, including a season-high 32 points against Michigan State on Jan. 24, and 24 20-point games for his career.

Petteway has been in double figures in 58 of 62 games as a Husker, including 33 of 36 Big Ten games in that span.

Petteway saw his streak of double-figure games reach 30 before it was snapped at Michigan on Jan. 22. It was the longest streak by a Husker since 1998 NBA first-round pick (and current Cleveland Cavaliers assistant coach) Tyronn Lue posted 36 consecutive double-figure efforts spanning the 1996-97 and 1997-98 seasons.

He went over 1,000 points at Nebraska at Penn State on Feb. 7, reaching the plateau in just 55 games. Petteway was the fastest Husker to reach 1,000 points at Nebraska, eclipsing the previous mark of 58 games by Dave Hoppen. Petteway and Hoppen are the only Huskers to reach 1,000 points in their second season at Nebraska.

Petteway's career scoring average of 18.0 points per game at NU is second only to Dave Hoppen (19.5 ppg).

He leads the Huskers with three double-doubles in 2014-15, most recently a 19-point, 10-rebound effort against No. 10 Maryland on Sunday. Petteway now has six double-doubles in his NU career.

Petteway was held to eight points at No. 16 Maryland on Feb. 19, but dished out a career-high nine assists – the most by a Husker since the 2011-12 season.
Throughout the season Petteway has been dealing with the health of his mother Joetta, who has been battling a rare form of bone cancer (follicular dendritic cell sarcoma). Terran talked to the team and the media about her ongoing battle late before the Purdue game in mid-February.
Last season, Petteway became the first player to earn unanimous first-team all-conference honors since Venson Hamilton in 1999, and also earned first-team all-district honors by the NABC (coaches) and the U.S. Basketball Writers Association (writers).
Petteway finished Big Ten play as the conference scoring leader, averaging 18.6 points per game. He became the fifth Husker in the last century to lead a conference in scoring in conference games and first since former Big Eight Player of the Year Andre Smith in 1980-81. He also led the conference at 18.1 points per game in all games, becoming the first Husker since 1950 (first year the Big Seven Conference kept records) to ever lead the league in scoring for all games.
Shields Keys Husker Attack
While Terran Petteway was an All-Big Ten pick for the second straight year, junior Shavon Shields may be one of the most underrated players in the Big Ten. The 6-foot-7 wing enters the Big Ten Tournament averaging 15.3 points, 5.9 rebounds and 2.1 assists per game, as he leads NU in rebounding for the second straight year and is second on the team in both scoring and assists. He enters the Big Ten Tournament ranked 10th in scoring, 16th in rebounding and fifth in free throw percentage (.829).
He has been in double figures 25 times this season, including eight 20-point games. His most recent 20-point effort came against No. 10 Maryland on Sunday when he had 26 points, six rebounds, three assists and three steals. It marked his fourth 20-point effort in Big Ten action in 2014-15.

His 35-point effort against Omaha on Nov. 22 ties for the second-highest total in the Big Ten this season and is the 10th highest single-game total in school history. In that game, Shields went 12-of-15 from the field, including 4-of-4 from 3-point range.

With his 35-point game against UNO, he became one of only 14 players in school history – including Terran Petteway – with multiple 30-point games in school history. Shields scored 33 points against Illinois on Feb. 14, 2014.

Picked up his fourth career double-double against Central Arkansas with 16 points and 11 rebounds while dishing out four assists. He also nearly had a double-double at Rhode Island with 25 points and nine rebounds.

Shields also excels off the court, carrying a 3.73 GPA in biological sciences and earned first-team Academic All-America honors. Last year, Shields was also one of 16 national finalists across all of Division I for the 2014 Arthur Ashe Jr. Sports Scholar Award.

Despite the loss at Minnesota, Jan. 31 was a memorable day for Shields, as his father, Will, was chosen to be a member of the Class of 2015 for the Pro Football Hall of Fame. The elder Shields will become the third Husker (joining Bob Brown and Guy Chamberlain) to be in both the Pro Football and College Football Hall of Fames when he is enshrined in August.