McDermott Named BIG EAST Player of the Year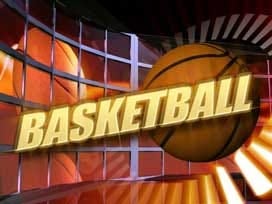 Posted By: Sports
Creighton's Doug McDermott Named BIG EAST Player of the Year; 3-Time USBWA All-American
NEW YORK
— Creighton forward Doug McDermott continued to to add to his collection of historic hardware on Wednesday as he was named the BIG EAST Player of the Year in addition to being tabbed a First Team All-American from the U.S. Basketball Writers Association for the third time.
In addition, McDermott is on the NABC All-District V First Team. He was previously an All-District 16 selection as a sophomore and junior in addition to being a second-team pick as a freshman.
McDermott is the first Division I men's basketball player on record in NCAA history to be named Conference Player of the Year in multiple leagues, and just the 18th man ever named a USBWA First-Team All-American three times.
McDermott has already been named National Player of the Year by Sporting News, BleacherReport.com and NBCSports.com, and a First Team All-American by all three outlets as well as Sports Illustrated.
McDermott leads the nation in scoring (26.5 ppg.), ranks second in field goals and third in points scored. He's scored 20 points or more in 26-of-30 games this season, including a career-high 45 points in Saturday's Senior Night win over Providence. In the process, he's moved up to seventh in NCAA history with 3,011 career points. He is the nation's first player in 25 years with three straight years of 750 points or more and one of three men all-time with at least 3,000 points and 1,000 rebounds.
The Ames, Iowa, product leads the BIG EAST in scoring while also ranking in the top-10 in rebounding, field goal percentage, minutes, three-pointers, three-point percentage, free-throw percentage and defensive rebounding.
Ranked 14th nationally, Creighton (24-6) returns to action on Thursday at 6:02 pm Central when it plays a quarterfinal round game vs. DePaul or Georgetown at the BIG EAST Tournament, presented by New York Life in New York City.
THREE-TIME USBWA FIRST TEAM ALL-AMERICANS (17)
Lew Alcindor, UCLA (1967-69)
Terry Dischinger, Purdue (1960-62)
Patrick Ewing, Georgetown (1983-85)
Tyler Hansbrough, North Carolina (2007-09)
Keith Lee, Memphis State (1983-85)
Jerry Lucas, Ohio State (1960-62)
Pete Maravich, LSU (1968-70)
Doug McDermott, Creighton (2012-14)
Calvin Murphy, Niagara (1968-70)
Cotton Nash, Kentucky (1962-64)
Sam Perkins, North Carolina (1982-84)
Oscar Robertson, Cincinnati (1958-60)
Cazzie Russell, Michigan (1964-66)
Ralph Sampson, Virginia (1981-83)
David Thompson, N.C. State (1973-75)
Wayman Tisdale, Oklahoma (1983-85)
Bill Walton, UCLA (1972-74)
Sidney Wicks, UCLA (1969-71)