McDermott Named USA Today Player of Year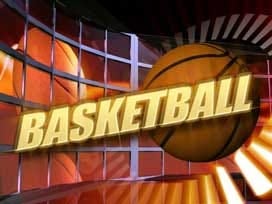 Courtesy: Creighton Athletics
NEW YORK – Creighton senior Doug McDermott has earned National Player of the Year honors and First Team All-America honors from USA Today, the newspaper announced on Thursday.
Calling him the "arguably the game's best player in a generation", the national daily was effusive in its praise of McDermott, writing the following:
"There's not much left to say about the likely national player of the year. He leads the nation in scoring (26.5 points a game) and shoots 52.2% from the field and 44.7% from beyond the arc. He returned to school to lead Creighton to a 24-6 record in the program's first year in the Big East and surpass 3,000 career points. He's done it all with a bull's-eye on his back and his father as his coach. McDermott will become the first three-time first-team All-American in nearly 30 years. It's a fitting final season from arguably the game's best player in a generation."
USA Today's recognition is the fourth National Player of the Year award in as many days for the senior forward, joining those already earned from BleacherReport.com, NBCSports.com and Sporting News.
McDermott leads the nation in scoring (26.5 ppg.), ranks second in field goals and third in points scored. He's scored 20 points or more in 26-of-30 games this season, including a career-high 45 points in Saturday's Senior Night win over Providence. In the process, he's moved up to seventh in NCAA history with 3,011 career points. He is the nation's first player in 25 years with three straight years of 750 points or more and one of three men all-time with at least 3,000 points and 1,000 rebounds.
The Ames, Iowa, product leads the BIG EAST in scoring while also ranking in the top-10 in rebounding, field goal percentage, minutes, three-pointers, three-point percentage, free-throw percentage and defensive rebounding.
In addition, ESPN named McDermott's 45-point effort vs. Providence last Staurday its "Capital One Cup Impact Performance of the Week"
Ranked 14th nationally, Creighton (24-6) returns to action on tonight at 6:02 pm Central when it plays a quarterfinal round game vs. DePaul at the BIG EAST Tournament, presented by New York Life in New York City.