Husker Softball Takes Series from Illini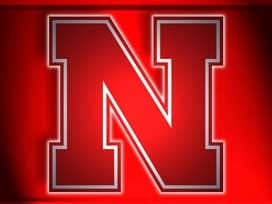 Courtesy: Nebraska Athletics
Urbana, Ill. – The 20th-ranked Nebraska softball team won its second straight Big Ten Conference road series on Sunday, continuing to swing hot bats in a 13-2, five-inning victory at Illinois.
After rebounding from an opening loss to win a series at No. 23 Northwestern last weekend, Nebraska again bounced back from a series-opening loss to take the series at Illinois. With the win, the Huskers improved to 26-12 on the year and climbed to 5-4 in Big Ten play, moving above .500 in the conference for the first time this season.
The Huskers produced 12 runs on 13 hits, tying their season high with seven extra-base hits in the victory. Eight of Nebraska's nine starters had a hit in the game, while each of the nine spots in the batting order scored a run. Freshman MJ Knighten and sophomores Alicia Armstrong, Hailey Decker and Kiki Stokes each produced multi-hit games.
Armstrong was 3-for-4 with two RBIs and two runs scored. Each of her three hits were doubles, as she tied the school record with three doubles in a game. Armstrong became the third Husker to slug three doubles in a game and the first since Kim Ogee in 2003. Decker was 2-for-4 with a three-run homer, while Stokes was 2-for-3 with an RBI double and an RBI triple. Knighten was 2-for-4 with a pair of RBIs.
As a team, Nebraska finished the three-game weekend series with 25 runs and 36 hits. The Huskers hit .396 in the series with 12 doubles, one triple and two home runs.
The offensive support was more than enough for sophomore right-hander Emily Lockman on Sunday, who earned the win to improve to 12-4 on the season. In a complete-game effort, Lockman allowed three runs on six hits.
Following a scoreless first inning, Nebraska exploded for an eight-run second. The Huskers sent 13 batters to the plate in the frame, producing seven hits and three walks. Knighten began the frame with a bunt single. She was replaced on the base paths by Stokes, who reached on a fielder's choice. Stokes then stole second before junior Kylee Muir singled to put runners at the corners with one out. After Muir stole second, freshman Kat Woolman grounded an RBI single up the middle to score Stokes and on the play, Muir came home on a fielding error by the center field.
Trailing 2-0, Illinois got the second out before senior Taylor Edwards walked and Decker singled to load the bases with two outs. Senior Tatum Edwards then drew a bases-loaded walk to push the lead to 3-0 before Armstrong produced a two-run double to left. Knighten then recorded her second hit of the inning, this time a two-run single to give Nebraska a 7-0 lead. Stokes then brought Knighten home with an RBI double to left center that capped the eight-run inning.
The Huskers added to their lead in the top of the fourth. Armstrong laced a one-out double down the left field line, and she scored on a two-out, RBI triple from Stokes that gave Nebraska a 9-0 lead.
Illinois cut the lead to 9-2 in the bottom of fourth on a two-run homer from Jenna Mychko.
Nebraska answered with three more runs in the fifth. Woolman drew a leadoff walk before sophomore Dawna Tyson doubled. Then with one out, Decker blasted a three-run homer to left.
Katie Repole got a run back for Illinois with a one-out solo home run in the bottom of the fifth, before Lockman retired two of the next three hitters to wrap up her 12th victory of the season.
Brandi Needham (13-7) took the loss for Illinois, which fell to 18-15 on the season and dropped to 2-7 in league play. Needham allowed eight runs on eight hits in 1.2 innings.
After playing seven of its last eight games on the road, the Huskers return home this week to open up an eight-game homestand beginning Tuesday against UNO.