McDermott's 30 Points Lead Creighton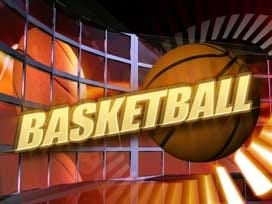 Posted by: Sports
Doug McDermott made a career-high six three-pointers and tied a season-high with 30 points as No. 16/13 Creighton defeated Akron, 77-61, on Sunday afternoon before 16,310 fans at CenturyLink Center Omaha.
Creighton improved to 9-1 on the season, while Akron dropped to 4-3.
Creighton trailed 14-11 after the first six minutes before a 9-0 run gave it the lead for the rest of the contest. An Ethan Wragge lay-up and McDermott three-ball started the rally, and Grant Gibbs then threw an inbounds pass off a defender before stepping inbounds for an easy lay-up. A putback by Avery Dingman closed out the rally.
Later in the half McDermott used a between-the-legs dribble before draining a three-pointer over 7-footer Zeke Marshall to make it 28-19. The next trip down, McDermott's spin move left Marshall in the dust as CU took its first double-digit lead at 30-20. The Zips got within three points at 32-29 with 3:19 left in the half, only to see CU close the period on an 11-4 run for the 43-31 intermission lead.
McDermott led all players with 20 points at the half, as Creighton shot 16-of-30 from the field and 6-of-12 from the floor. Akron was paced by 10 points by Marshall, who also had two blocked shots.
Akron got no closer than nine points (53-44) in the second half, after which Creighton answered with a 15-4 flurry that included two three-pointers by McDermott and another trey from Austin Chatman.
In addition to McDermott's 30 points, Gregory Echenique had 10 points and a game-high seven rebounds. Gibbs turned in another solid all-around performance with eight assists, seven points and six rebounds without a turnover. Creighton shot 48.4 percent for the game and made 10-of-22 three-point shots. The Jays also out-rebounded the Zips, 38-30.
Akron was paced by 14 points from Nick Harney, while Marshall had 12.
Creighton returns to action next Saturday night with a 10 pm Central game at California.
NOTES: Creighton guard Josh Jones, who was hospitalized prior to Thursday's game at Nebraska, watched the game from the bench in street clothes. He received a standing ovation in the final minute when shown on the videoboard … Greg McDermott improved to 9-1 in games associated with BracketBusters, including a 4-0 mark in return games …Creighton is 19-0 all-time at CenturyLink Center Omaha in games televised on NET …Each of Akron's first two losses this winter had come in overtime …Doug McDermott's six three-pointers were one more than his previous high done twice previously (both against Saint Joseph's), and also tied the CenturyLink Center Omaha record by a Creighton player …McDermott has made 15-of-20 three-pointers in his last three home games and is 29-of-46 from downtown in the month of December the past two seasons …Jahenns Manigat had a season-high nine points …Doug McDermott's 30 points give him nine career games of 30 points or more, including two this season (also Wisconsin on Nov. 23) …It was McDermott's sixth straight game of 21 points or more …Grant Gibbs improved his assist/turnover ratio to 66/9 on the season. He's got 27 assists and one turnover in the past three games from the wing position …Gibbs also slammed home his first dunk of the season in the first half off a dish from Doug McDermott …Akron fell to 0-25 as a Division I team all-time against ranked opponents …Pat Forsythe's four blocked shots were a career high for the Akron center.