McDermott's Game Winner Nominated for Play of Year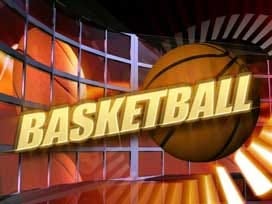 Courtesy: Creighton Athletics
CHICAGO – Creighton senior forward Doug McDermott's game-winning three against St. John's on Jan. 28th is nominated for the GEICO Play of the Year, Intersport announced today.
Each week for eight weeks, four incredible college basketball plays will be nominated as the GEICO Play of the Year. Each week's winner will be determined by fan voting through the official Facebook page (http://facebook.com/BestofCollegeBasketball). The eight finalists will compete in a week-long competition to determine the GEICO Play of the Year. The winner will be announced during the GEICO Best of College Basketball special which airs March 29 at 1 P.M. CST on CBS.
After St. John's made a valiant effort to erase all of an 18-point deficit in the last 12 minutes of their game vs. Creighton, Doug McDermott stepped up and hit a 25-foot jumper with 2.8 seconds left in the game to give Creighton the 63-60 win over the Red Storm. Furthermore, McDermott finished the game with a season-high 39 points. To watch this play on YouTube, visit: http://youtu.be/fqihngBYM4Q.
McDermott's game-winning three is competing against three other plays from week four, including a one-handed slam off the backboard by Michigan State's Branden Dawson, and two other one-handed slams by Ohio State's Sam Thompson and Tennessee's Jordan McRae.
To watch or support McDermott or any of the other highlight plays, visit http://on.fb.me/1ceT3h5. Fans can also share their vote with Facebook friends. Week four voting opened today and ends Monday, February 10th, at 11:59 A.M. CT.