Medicaid expansion bill fails to advance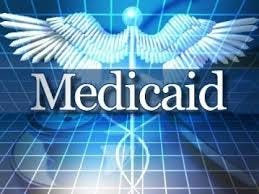 Posted By: KLKN Newsroom
8@klkntv.com
An effort to expand Medicaid coverage has once again failed on the Nebraska Senate floor. Now, supporters say 54,000 uninsured Nebraskans falling into the coverage gap will have to wait at least another year for a shot at insurance.
The outlook for the Wellness In Nebraska (WIN) Act seemed bleak Wednesday morning after more than six hours of debate on Tuesday. Still, senators delivered their speeches with passion.
"People that have no insurance can't get through a door, they can't get to a doctor," Omaha Sen. Steve Lathrop said. "They cannot get care."
Senator after senator, with frustration mounting, supporters asked opponents to speak-up for the less-fortunate.
"We owe them a vote," Fullerton Sen. Annette Dubas said. "You don't have to like this bill, but we owe them a vote."
And a vote to end the filibuster is what they got. But, a simple majority wasn't enough.
The politics came down to a numbers game. Despite needing just 25 votes to pass a bill, or 30 votes to override a governor's veto, lawmakers in favor of the WIN Act needed 33 votes to break the filibuster. They received 27.
"We are not convinced this action will do the most amount of good for the most amount of people," Gretna Sen. John Murante argued.
Shortly after the win, Omaha Sen. Beau McCoy tweeted the following, "Common sense and conservative principles won as the #NeLeg said no to Obamacare's Medicaid expansion."
On the floor Sen. McCoy said if the state heads down that rode, it'll never look back.
But, Lincoln Sen. Kathy Campbell says those hurt the most are not the ones inside the Capitol.
"The greatest disappointment I have is for those 54,000 people," she said after the vote. "I can't imagine what it's like to watch the debate in pain, or seeking relief – that's just heartbreaking."
There's little doubt the idea of Medicaid expansion will be brought up again next year. What'll happen is anybody's guess as the legislature will introduce at least 17 new senators and a new governor in 2015.