Medicaid Expansion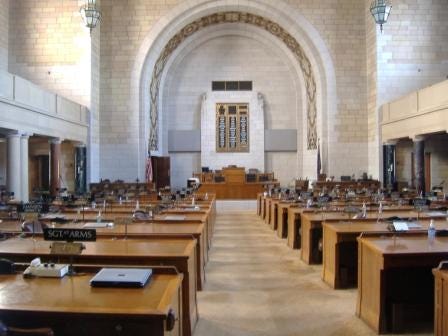 posted by: Laurann Robinson
Today, a group of faith leaders from Omaha gathered at the Capitol to deliver a letter to state senators. The letter contained signatures of 175 clergy members from 10 different religious denominations asking for support of the Medicaid Redesign Act.
Rev. Keith Nelson says this bill is designed to help the 54,000 Nebraskans who fall inside the medicaid coverage gap. "We are asking our legislatures to pass LB-472 as a means to see that quality healthcare is provided to all," said Nelson.
This year's bill was advanced by the Health and Human Services committee a week ago and is now awaiting debate from legislature. Drafted by Sen. Kathy Campbell, this bill is a revision to the Wellness in Nebraska Act, which was struck down by the legislature last year. In fact, lawmakers have defeated two measures in as many years. But more than 1/3 of the legislature is new this year because of term limits..
Rev. Nelson also says the medicaid redesign act would initially be matched by federal dollars, and then the state would take over the full cost. "The money is on the table, all we need to do is pick it up. It will not increase taxes. It will indeed increase care for those who cannot access it today," added Nelson.
But opponents remain skeptical that the state would pick up the cost once the time comes.
Doug Kagan with Nebraska Taxpayers for Freedom says there is a better way to get healthcare for those who fall into the coverage gap… And it's not with the Medicaid Redesign Act.
"To have untaxed state healthcare savings accounts, like people that are not on medicaid have and that would be one means to lean in expenses," said Kagan.
Kagan says this option has been used in other states including Missouri and Wyoming, and uses money paid through medicaid and the state to ensure taxpayers won't end up footing the bill.
Kagan and the Nebraska Taxpayers for Freedom group will be presenting their alternative solution at the Capitol tomorrow. While the Medicaid Redesign Act waits to have its time on the legislature floor.