UPDATE: Meeks family files claim against the state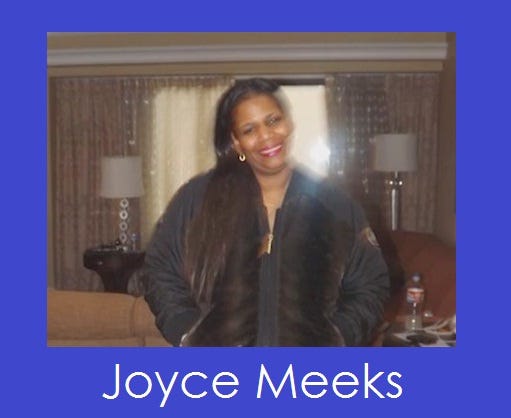 By: Kayla Bremer
kbremer@klkntv.com
Emotions were high as the family of Joyce Meeks, a 47-year-old nurse's assistant who was killed last month, announced they are seeking $5 million from the state.
Meeks was driving home from work on June 25th when a state vehicle driven by prison inmate Jeremy Dobbe plowed into her vehicle near 18th and Van Dorn.
"This is just a really difficult time without my partner, my soul mate, my everything," Joyce's husband, Leonard Meeks said.
The Meeks family held a news conference Thursday before filing the claim in downtown Lincoln.
Their attorney, Tim Cavanagh says the state will have six months to respond to the claim before the family can sue.
"I just don't want my mom's death to just go under the rug somewhere and everybody just forget," Martell Buchanan said.
Buchanan is one of Joyce's three children. He says he thinks the state made a huge mistake in letting Dobbe, who has past convictions of DUI and reckless driving, get behind the wheel as part of the inmate driving program.
Since the accident, the program at the Community Corrections Center has been discontinued.
So far, no charges have been filed against the 35–year–old inmate. The County Attorney is waiting for toxicology reports to be released, but witnesses to the accident say it appeared Dobbe was under the influence when he crashed into Meeks' car.
"Clearly Dobbe's conduct was negligent if not reckless if he was driving under the influence and the state's conduct in giving the keys to an inmate who has a history of convictions for driving is beyond me," Cavanagh said. "It is clearly negligent and reckless."
The County Attorney says charges could be filed against Dobbe early next week.
Posted By: KLKN Newsroom
8@klkntv.com
The family of Joyce Meeks, killed in a car accident last month, has filed a tort claim against the State of Nebraska. The family is asking for the maximum of $5 million for damages.
Meeks was killed June 25 when a state van driven by inmate Jeremy Dobbe crashed into her vehicle near 18th & Van Dorn. Dobbe was an inmate driver for the Dept. of Corrections work release program. The driver program has since been ended.
Toxicology results are still pending but witnesses say Dobbe was driving recklessly before the accident. State records show Dobbe has a history of DUI's and substance abuse. Meeks leaves behind a husband and three children.
The state has up to six months to take action on the claim by the Meeks family. The Meeks family says if no action is taken, they will file a lawsuit against the state. County Attorney Joe Kelly says he expects to file charges against Dobbe sometime next week.