Meet Husker Volleyball Transfer Kelsey Robinson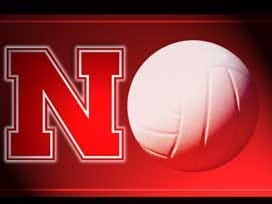 Posted By: Sports
MUCH HAS BEEN MADE OF THE KEY DEPARTURES THE NEBRASKA VOLLEYBALL TEAM WILL HAVE TO FILL IN 2013…
BUT IT'S NOT JUST ABOUT THE TALENT WHO'S LEAVING… WHO'S COMING IN COULD BE JUST AS IMPRESSIVE…
IAN HEST INTRODUCES US TO THE NEWEST HUSKER TRANSFER, KELSEY ROBINSON…
ON FIRST GLANCE, YOU'D THINK KELSEY ROBINSON HAS BEEN GELLING WITH THE HUSKERS FOR YEARS…IT'S ONLY BEEN TWO WEEKS.
Robinson says, "I'm getting used to it. It's growing on me. I'm starting to like the red. I miss the orange cause that was in my color scheme."
THAT ORANGE IS VOLUNTEER ORANGE.
A STANDOUT AT TENNESSEE, ROBINSON WAS SECOND TEAM ALL–AMERICAN AND THE SEC PLAYER OF THE YEAR IN 2011 AND ALL–SEC THE PAST TWO SEASONS.
Tennessee is a really big sports school like Nebraska but the focus wasn't really about volleyball and that's one of the things you get here. The focus is about volleyball.
NOW, THE SUBURBAN CHICAGO NATIVE COMES TO NEBRASKA FOR JUST ONE SEASON, BUT HOPES TO HAVE AN IMMEDIATE IMPACT.
I like to take charge on the court so I can't wait to see how it goes with the crowd.
THE OUTSIDE HITTER HAS BEEN CALLED A COMBINATION OF THE TWO GIRLS SHE HAS TO REPLACE, THE ALL–EVERYTHING GINA MANCUSO AND HANNAH WERTH…BUT SHE SAYS SHE'S EXCITED TO RISE TO THE CHALLENGE.
It's unlimited as for as what I want to do and the possibilities in the Big Ten. I'll go into every game thinking we can win. I don't have any precursors on what this team can do or what this team can do, so I just think we should win the Big Ten and win it all.
IN LINCOLN, IAN HEST, CHANNEL 8 EYEWITNESS NEWS SPORTS.