Meet the man who pulled a Lincoln woman from an exploded home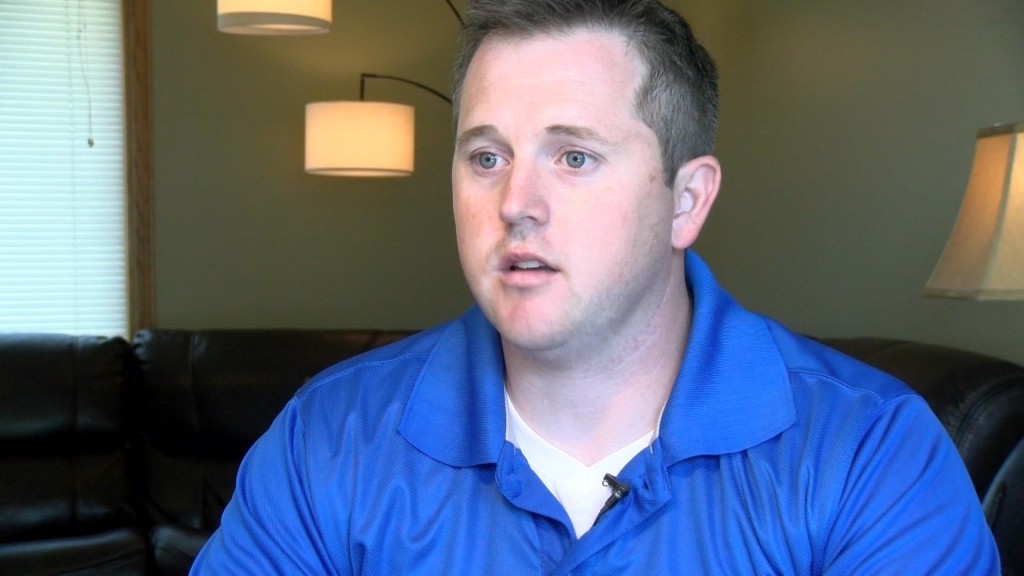 By all accounts, Alex Barrier shouldn't have been where he was that Monday afternoon.
A roadblock, recently added along his normal route to his home in Alvo, had him passing by his sister's house in south Lincoln.
Her home is just blocks away from the home of Jim and Jeanne Jasa, the Lincoln couple currently in medical induced comas after surviving what officials say is likely a natural gas explosion that destroyed their house on Monday.
Alex and his sister, Amy Amen, heard the boom and immediately sprang into action.
"And I looked at her and I was like, 'We've got to get in the car, we've got to go,'" Barrier said.
They tore down the street, Alex running between houses and winding up one of the first on the scene.
He was also the first to see Jeanne Jasa lying covered in debris.
"I got up to the backside of the house and I could see Jeanne's feet hanging out," he said.
A volunteer firefighter in Alvo, Barrier says his instincts and training kicked in.
He tried to move Jasa, but says her burns were so severe, he couldn't touch her without causing more damage.
With the help of another man, he was able to move her to safety.
Not long after, more responders carried Jim Jasa over and laid him nearby.
"I just remember seeing Jim's eyes as he looked over at his wife," Barrier said.
"And I flipped around so that I was blocking his view. I didn't want him to see it, I didn't want to aggravate him more."
It would be minutes before paramedics arrived, and Barrier began CPR on Jeanne Jasa, during which she opened her eyes for the first time.
"I remember holding her head," he said.
"And I kissed her forehead and I said, 'God is with you and everything is going to be alright. We're here to help you and everything's going to be OK…. everything's going to be OK.'"
Once paramedics arrived, Barrier stepped back, trying to process everything that had happened.
He didn't know why he was where he was, or even how he got there.
He says he believes God was guiding him, and that his faith is the only thing that pulled him through.
"God's hand was there," he said.
" I wouldn't have been able to do what I did without him. I wouldn't have been able to keep it together."
Despite his actions, Barrier insists he's no hero.
"I'm just a normal guy, getting off from work, living my everyday life," he said.
"When the time comes, you have a choice – you're either going to choose to act or you're not. It doesn't matter if you're a fire fighter or what your title is – you have a choice."
Is Alex Barrier a hero?
You be the judge.