Memorial Day ceremonies planned around city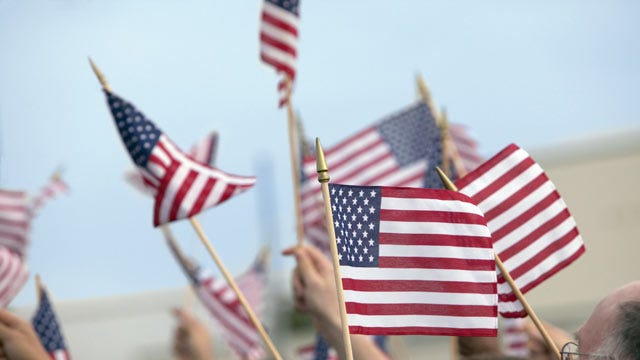 Posted by: Dan Messineo,
dmessineo@klkntv.com
People will gather today at multiple sites around the capital city for memorial day, to remember and honor those who have fought and gave their lives for our country.
It's a day of solemnity and honor around the capital city as we remember those who died in defense of our country
ultiple sites are offering memorial day services.
Wyuka Cemetery services starts at 8:30 a.m. A wreath will be cast from a bridge at the north end of the pond, followed by a service at Soldiers Circle in section 24 at 9:00 a.m.
A procession at Lincoln Memorial Park will begin at 11:15 a.m., starting at the north parking lot of the funeral home. Services begin there at 11:30 a.m.
Finally, bagpipes will play at the Veterans Memorial Garden at 7:30 p.m., followed by a candlelight service.
Governor Heineman ordered flags to be lowered until noon today in remembrance of our fallen hereos.
Theheroesnor will be spending his Memorial Day at Memorial Park in Omaha.