Memorial Day remembrances held in Lincoln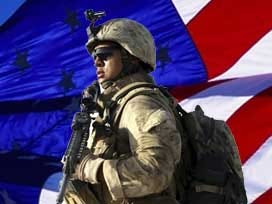 Its 142 years old Monday, Memorial Day began with beautiful weather and several ceremonies across Lincoln honoring our fallen soldiers. With over 200 in attendance the Wyuka ceremony was packed full of those honoring and remembering veterans from all wars.
Memorial Day kicked off with a parade of veterans, color guard, and remembering those who have served. For soldiers like Vietnam vet Mac McBride. The ceremony at Wyuka Cemetery hits close to home.
"It means a whole bunch we go back to Korea, WWII we have a ton of people who have sacrificed for our country and I hope we don't have to sacrifice anymore," McBride said.
The event included the history of Memorial Day and flowers and wreaths placed on fallen soldiers graves. Retired General Major Roger Lempke was the keynote speaker talking about the importance Memorial Day holds for so many.
"It means so much to see so many people turn out that's the significant thing in addition to the good weather just seeing so many people that are willing to turn out when they can be doing so many other things but they choose to honor our deceased Veterans today that's terrific," Lempke said.
And for one soldier, Memorial Day is a chance to catch up with his fellow veterans and remember how blessed they are. "It hits you right in the heart, I get to visit with several with them compare notes think how lucky we are that we're here," World War II Vet Robert Paine said.
The event concluded with hundreds of red white and blue balloons being released into the sky honoring the heroes who gave the ultimate sacrifice.