Memorial Service for fallen heroes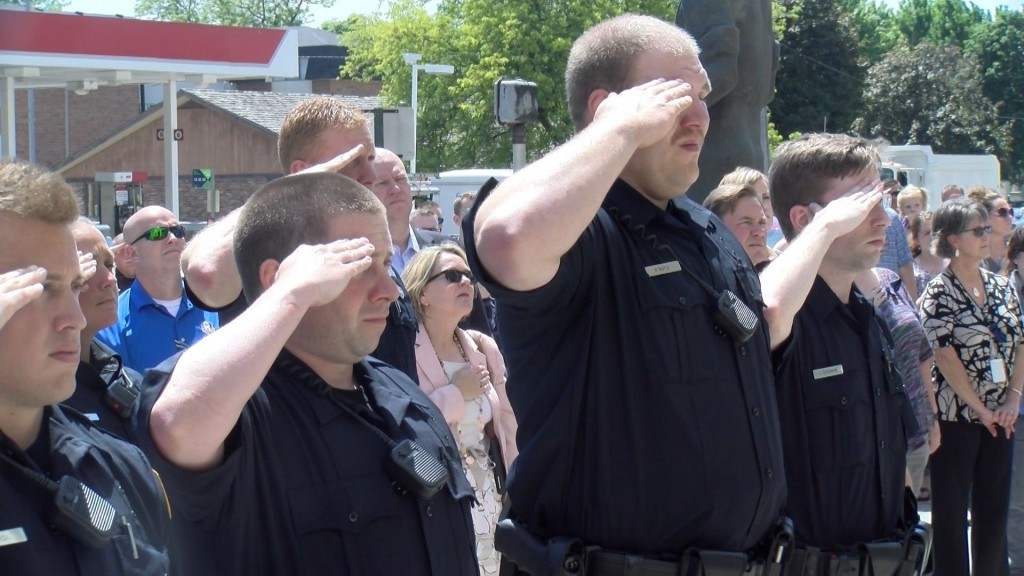 "Officer George W. Welter, Detective Paul B. Whitehead, Detective Frank H Soukup, Officer Richard E. Leyden, Special Duty Patrolman Marion F. Marshall, Captain Charles E. Hall," Assistant Chief Brian Jackson, Lincoln Police, lists names of fallen officers.
Heroes. Fallen in the line of duty.
Once a year, we honor those who risked their lives everyday for our community.
"We tape our badges too often, mind you, not to remind ourselves of the sacrifice, but to remind those who we serve," Jackson, said. "They are a symbol of sacrifice proudly displayed on the chest of the heroes that stand, still stand."
Fifty-five years ago, President John F. Kennedy declared May 15th as Peace Officers' Memorial Day, and this week around the country is National Police Week.
During this week, we remember those we call when were afraid; those who walk into danger solely to take us out of it, and those who never made it back home.
Also remembered were Lancaster County Deputies. Three men who stuck true to their oath of protection and, in the end, gave the ultimate sacrifice.
Those honored were: Deputy Sheriff William D Johnson, Deputy Sheriff Franklin R Furrer, Deputy Sheriff Craig D. Dodge.
In the crowd was retired Police Captain Allen Soukup.
His father was one of the many honored, and following in his path, Soukup became an officer.
He held onto his dad's legacy then, he still holds his father's memory close.
"The thing I remember about my dad was saying be careful, be honest, and treat people with respect," Allen Soukup, retired Lincoln Police, Captain said.
To all the men in woman who put on the uniform everyday, this memorial thanks you for your courageous service to others.