Memorial Stadium expansion project includes brain research center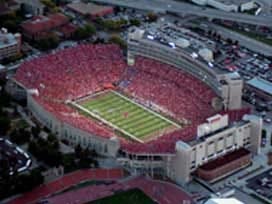 By: Cole Miller
cmiller@klkntv.com
Nebraska athletics and academics are teaming up to lead the way in brain research. Along with the seats and skyboxes taking shape in East stadium, a state of the art brain research center is also in the works. Officials say it will help recruit both student athletes and top notch faculty.
It's an initiative designed to bring the entire campus together. Academics and athletics working side by side to put Nebraska in the health research spotlight. They're the hits we live for, and the Huskers can definitely dish them out. Now, University of Nebraska officials are looking to lead the nation in sports research, and more specifically, brain research.
Athletic Director Tom Osborne says it's a big key for recruitment. "When parents come in here and see the lengths to which we're going to make their student athletes safer and enhance their performance, for a good many of them, it's going to be very attractive," Osborne said.
Expansion on Memorial Stadium's East side is booming and will soon house state of the art MRI's and Neurology labs. Vice Chancellor of Research Prem Paul says the 40,000 square foot facility will put athletics and academics on the forefront of innovative research.
"Our faculty are very excited about that. It's a unique collaboration. When I talk about that with colleagues around the country, they are envious," Paul said.
It's also going to help attract bright new minds. Dr. Dennis Molfese expects the center to catch the interest of experts across the country, and put them in a hands-on role.
"Faculty, grad students, can basically be trained in their use and then can sign up to use these facilities. That's very unique, even in the U.S.," Dr. Molfese said.
And with 1 and a half million new head injuries each year, many of them from car accidents and falls, it's research that can benefit nearly everyone.
"We think that throughout the whole area, we will soon be recognized as somewhat of a National leader in this type of research. So, we think that's going to be very important," Osborne said.
The lab will also look at how they can help speed up recovery from head injuries. Construction is ahead of schedule and should be done next August.