Memorial Stadium survey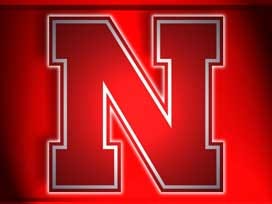 Regardless of what conference the Husker play in. One thing is for sure, Memorial stadium is their home.
The Nebraska Athletic Department is asking fans to give their input on a 22 question online survey… It's designed to help the Athletic department know what's important to the patrons.
The famous tunnel walk and well known cheers will stay at Nebraska, but some changes could be coming. The athletic department designed a 22 question survey asking for opinions on restrooms, concessions, sound systems and other amenities. But for some the most important change needs to be a comfortable place for the fans to sit.
"One of the things I think needs to be changed is the seating for someone like myself who has a bad back or has an issue for that to just have a seat you can lean back on have your actual space," Mark Peterson said.
E–mails went out to roughly 20,000 season ticket holders with the survey open to everyone online. One big question asked was if the stadium should expand to hold 90,000 plus fans making Nebraska one of the top 10 largest college stadiums.
The NU Athletic department said the survey was a way for those who frequent the stadium the most to give their opinion.
"The purpose of the survey is really to look at demand and to find out what our fans want so many times in athletics we decide for our fans this is an opportunity for them to say what they want and what they think the future of Nebraska football should be," Paul Meyers, Associate AD for Development said.
The athletic department reported over 10,000 people had responded to the survey, which ended Friday. Results will be used to help shape the future plans for Memorial Stadium.