Mexico Lifts Some Meat Import Suspensions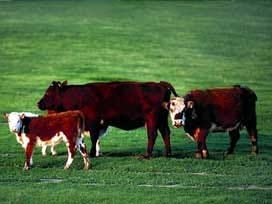 The U.S. Department of Agriculture says Mexico has lifted the suspension on meat imports from 20 of the 30 processing plants it banned imports from last week, including two of the three Nebraska plants on the list.
The USDA last week said Mexico officials told them the country had concerns about the general condition of meat products, sanitation issues and "possible pathogen findings.''
It was not immediately clear why Mexico reversed its decision.
In Nebraska, the Tyson Foods plant in Omaha and Farmland Foods plant in Crete can now export products made before Dec. 23 or after Dec. 26 to Mexico.
in imports from 10 plants remain in place today.
The Quality Pork International plant in Omaha still can't export meat.