Midwest economy improving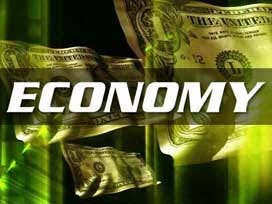 Organizers say a regional survey of supply managers in nine Midwest and Plains states suggests the region's economy will continue to grow at a healthy pace in the first half of the new year.
The Business Conditions Index for the Mid-America region rose to 57.5 in December from 55.9 in November and 52.3 in October. December was the 13th consecutive month that the index came in above growth neutral.
The survey and report use a collection of indexes ranging from zero to 100. Organizers say any score above 50 suggests economic growth in the next three to six months, while a score below 50 suggests a contracting economy. States in the survey are Arkansas, Iowa, Kansas, Minnesota, Missouri, Nebraska, North Dakota, Oklahoma and South Dakota.