Military families reflect on bin Laden's death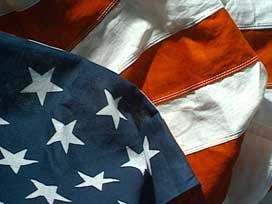 The downfall of Osama bin Laden came as some what of a comfort to military families.
Janis Boehmer's son, Eddie Wood, was killed in action last July while serving in Afghanistan. She says while this news can't bring her son back, it brings some justice. "I was relieved they did get him for all the trouble that he caused, but at the same time, you wonder if it's over."
Last July, 18-year-old Eddie left Janis a voicemail message, saying he was doing okay and that he loved her. The next day, he was killed from and IED. Nearly 11 months later, the pain is still very much present. With the mastermind behind the September 11 attacks finished, Janis says, "I suppose it's some redemption, you know for him being there and all the others that have fallen and those that are still in the fight."
Sara, a military wife living near Ashland, agrees. "It's something America needed. It makes everything we've gone through worthwhile. Sometimes, you start to wonder if it's worth it, being apart. And then this happens. And it is."
She says news of bin Laden's death was hard to believe at first. She's glad to see it raise morale and unite our country. Sara says the War on Terrorism is always on the minds of military families, but that's not always the case for others. She says the bin Laden's takedown is a step in the right direction and it brings our servicemen and women back to the front of their minds.
Sara's husband is currently serving his third deployment, but his first in Afghanistan. His wife and two small children hope he'll be home for good come July.