Miller Selected as 2012 NCAA Woman of the Year Nominee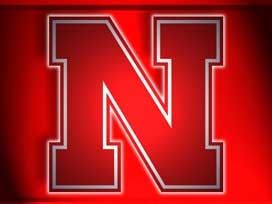 Posted By: Sports
Three-time track and field All-American Ashley Miller has been selected as a 2012 NCAA Woman of the Year nominee. She is one of 429 female student-athletes across NCAA Divisions I, II and III who were nominated for the 22nd annual NCAA Woman of the Year award.
Miller was a four-time conference champion for Coach Gary Pepin's track and field squad, capturing three Big Ten titles in her senior season. She led the Husker women to their first Big Ten Indoor Championship in February, while helping NU to a second-place finish at the 2012 Big Ten Outdoor Championships. She has also been a part of three school record-breaking performances during her time at Nebraska. In addition to her accomplishments on the track, Miller has excelled in the classroom. She was a 2011 second-team CoSIDA Academic All-American as well as being named a first-team CoSIDA Academic All-District VII honoree in 2011 and a second-team CoSIDA Academic All-District VII honoree in 2012. She was selected as a Big Ten Medal of Honor recipient and the 2011-12 Nebraska Female Student-Athlete of the Year.
The award honors graduating female student-athletes who have distinguished themselves throughout their collegiate careers in areas of academic achievement, athletics excellence, service and leadership. Conferences select one or two women from the nominees to represent their conference and those names are then sent to the Woman of the Year selection committee, which chooses the top 10 honorees in each division. The top nine finalists will be announced in September, while members of the NCAA Committee on Women's Athletics will vote on the finalists to determine the 2012 Woman of the Year. The winner will be announced at the annual ceremony in Indianapolis on Oct. 14.