Misegadis family receives 'Magic Moment'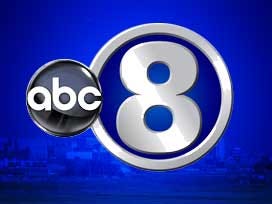 By: Caitlin Kern
ckern@klkntv.com
The Misegadis family lives by the saying 'it's better to give than to receive' and even though they needed help themselves this year, they never stopped putting others first.
"Really, there is no way I could thank you guys enough," said Jack Misegadis after receiving Monday's Magic Moment.
The Misegadis family has had their share of rough times in the past year. After their father, Mike, lost his job the bills started piling up, and their roof is in desperate need of repair.
But the family is no stranger to giving back. Megan is the President of the Autism Society of Nebraska, and her two kids Emma and Jack—who has Autism himself— are following in her footsteps raising awareness about the disorder.
The family was even at a fundraiser when they came home to find their basement flooded. But the family was finally on the receiving end Monday with the help of Union Bank and Stonebrook Roofing.
"This is just really insane. I just can't really find a way to describe it," said Jack.
"We love to help but to have someone turn around and help back. It's not easy to describe it. It's just really a great gift," Megan said after hearing about her new roof and gutters.
Union Bank surprised the family with gift cards for the kids, a spa date for Emma and Megan to spend some much needed mother–daughter time together, and most needed of all, Stone Brook offered to provide the family with a brand new roof and new gutters.
While the Misegadis family is grateful for the gifts they received, they say helping others is actually what gets them through their tough times.
"If you have a lot of humor and you have a lot of hope, and you think about other people, you can walk through just about anything and come out with grace," said Megan.