Miss Nebraska USA preparing for national pageant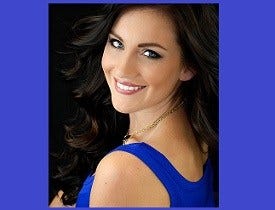 Posted By: Camila Orti
corti@klkntv.com
Miss Nebraska USA, 22-year-old Amanda Soltero, is packing up her gowns and heading to Baton Rouge.
"This is it, this is the real deal," Soltero said.
She's chasing her childhood dreams and competing in the 2014 Miss USA pageant in June, an event she would always watch with her mom growing up.
"I've been watching it for so long and this year I'm not going to be watching it because I'm going to be in it, I really can't believe it," Soltero said.
The Columbus native (and former Channel 8 intern) was crowned Miss Nebraska USA on January 5th. She says it was a moment she'll never forget.
"When I heard my name my mouth just dropped open, I just remember crying and I just couldn't believe it," Soltero said.
Now, it's all about the national title. Soltero and 50 other women will compete for the Miss USA crown on June 8th. Her goal is to put Nebraska on the map; there has never been a Miss USA winner from the Cornhusker State since the pageant began in 1952.
"I would love to be that exception and just really show people what Nebraska is made of," Soltero said.
Soltero has been using her title to raise awareness for childhood cancer. She's been involved with a nonprofit called Sammy's Superheroes, an organization started by a 6-year-old boy and his family from her hometown. Sammy is fighting neuroblastoma.
From the entire Channel 8 Eyewitness News team: good luck Amanda!