Missing Nebraska Girl Found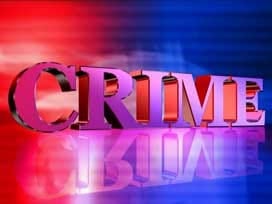 "Thank god she's alive and safe," the words of Ramona Gibbs.
Her daughter disappeared from their home in Ainsworth early Wednesday morning. It wasn't until Thursday morning, the amber alert was issued.
The Brown County Sheriff's office said Melody had met 30 year old Robert Olney on the Internet games World of War Craft and 2nd Life.
For Ramona it's a wake up call to what's possible over the Internet.
"Watch them closely make sure you know who they are talking to keep an eye on them don't let them out of your site this is bad an as far as I'm concerned my Internet is going I'm done," Gibbs said.
The sheriff's office said Melody had received a pre–paid cell phone before she left and the FBI had recovered online chats of the 2 planning their runaway on her computer.
Luckily, Olney turned himself in at the Little Rock, Arkansas police department Thursday afternoon.
Melody is safe and will be returning home to her family in Nebraska.
Her mom said Melody was a quiet home schooled girl who didn't leave the house much but says what happened proves it can happen to anybody and parents need to watch out.
"I never thought this would happen to her never and then all of a sudden she disappears with some guy that she really doesn't know and it needs to be out there for all parents to know you need to have some kind of parental controls on your computer and check it often, "Gibbs said