Missouri River Flooding Damages Highways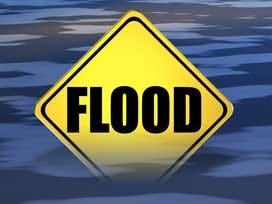 By: Cole Miller
cmiller@klkntv.com
Since Highway 2 and Interstate 29 closed in June, many have been forced to change how they live. Once the roadways do re-open, the next step is assessing the damage.
Tonya Wood watches and waits for the next customer. Wood, who owns Wood Family Fuel just off Nebraska Highway 2, says her business can't afford to see the road closed much longer. "Our biggest concern is that they will not get Highway 2 opened this winter and we'll have possibly another year where we can't get into Iowa. A small business can only last so long without customers," said Wood.
Many in Nebraska City frequently drove the now flooded highway that is now displacing residents. Phillip Peters lost his home in Iowa to floodwaters and is staying with family in Nebraska. On top of that, his job requires a major commute. "A normal 15 trip to Sydney is now about a 70 mile trip. It's a big difference," said Peters.
The floodwaters on Nebraska Highway 2 can cause major damage to the roadway. Don Stevens with the Iowa Department of Transportation says those floodwaters will have to come all the way down until we know just how much damage has been done. They're starting to see the damage just North of Omaha on Interstate 680.
Stevens says the machines used to assess the damage won't work with water present and there's no good way to guess how much longer that water will be around. Officials told us, once the water goes down, there will have to be inspections and then repairs, all of which could take months.