Mix it up at Lincoln East High School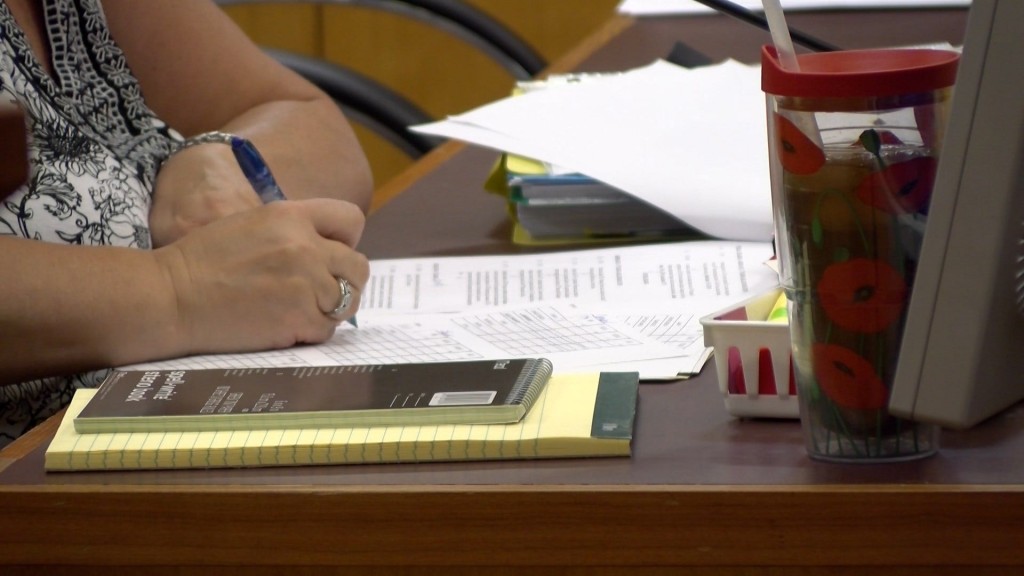 Students at Lincoln East High School stepped outside their comfort zones today at lunch as part of a national effort to prevent bullying and promote tolerance.
The lunchroom was abuzz at Lincoln East High School and while it's normally loud, Tuesday was different.
It's National Mix It Up Day.
It's a nationwide effort to get kids in schools to sit with classmates they don't know at lunch allowing them to make new friends and in turn prevent bullying.
Senior Levi VanDyken was excited to get involved and shake things up. "We take all the social groups and cliques and break those essentially and just mix people up with people they normally wouldn't sit with," said VanDyken.
Students are given different colored stickers on their ID as they go through the lunch line. They then sit at the table with the tablecloth that matches their sticker.The goal is to teach students tolerance and allow them to find common ground with classmates they don't talk to, thus preventing bullying before it starts.

"We'll not be tempted to bully somebody who's not like us because we are used to being around them we don't see them as different from ourselves and when we see the similarities that are between us two," said junior Lillian Irvine.
T he teacher who helped coordinate the event was proud of the students who participated. "It takes a lot of guts to do this and I'm really proud of the kids who are willing to do that for 30 minutes," said teacher coordinator Laura Graulty.
This is Lincoln East High Schools sixth year participating in the movement. More than 6,000 schools participated nationwide.