Mom says son's bite into Halloween candy revealed needle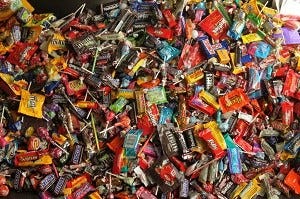 Posted By: Channel 8 Eyewitness News
8@klkntv.com
BELLEVUE, Neb. (AP) _ Police are investigating a report by a suburban Omaha couple that their son found a sewing needle when he bit into some Halloween candy.
Lucas Ady's father says his son wasn't injured Wednesday morning when the 10-year-old sampled some of his haul from the night before in his Bellevue neighborhood.
Police report no arrests. Bellevue Capt. Tom Dargy says the department hasn't received any other calls about needles in candy, but he says another report could surface as kids work their way through their sweet treats.
Elsewhere in the nation, police in two Wisconsin communities say they're investigating reports of nails and needles showing up in kids' Halloween candy.
Bryce and Reanna Ady say they'll Lucas eat the rest of his candy, but they'll check it first.